Anastasia Gubska: "Sometimes there is too much public in the head"
The Dreamscape - Anastasia Gubska's first solo exhibition last Saturday at Shcherbenko Art Center. The young artist was born in Kiev and currently studies Fine Art at the University of Kingston in London. The project is about personal conflicts and reflects on the relationship between the public and the most private and intimate. The exhibition will be on until the 27th of March 2016. ART UKRAINE spoke to the artist about the "paintings inside her head", the influence of Jeff Koons and the differences between London and Kiev audiences.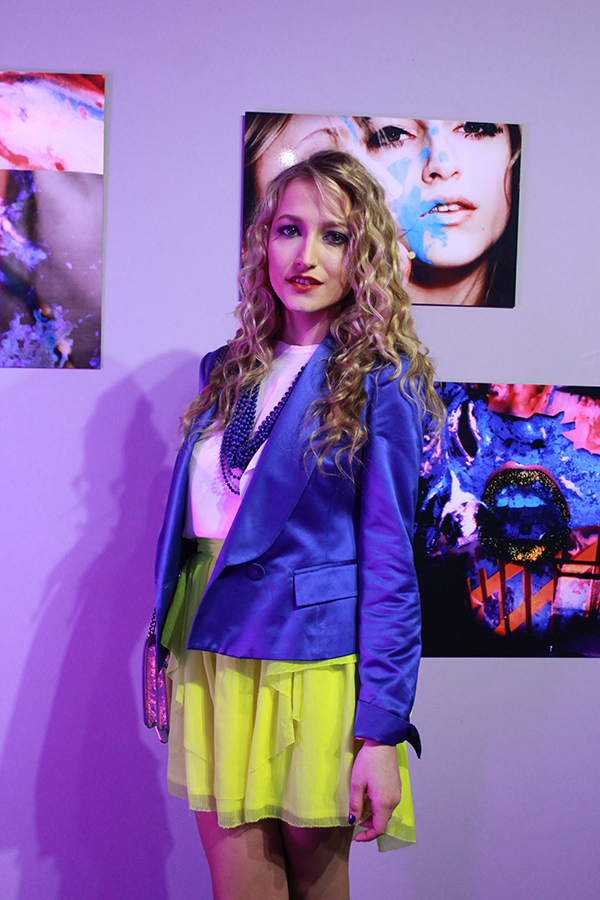 The first question I have is: Why the title, 'The Dreamscape'?
Because it reflects my hopes and dreams, my personal thoughts and feelings about things. Dreamscape is whats going on in my head.
In the description it talks about the relationship between private and public. Can you comment please?
The project is a reflection of personality. I mean, different moods are different personalities of the same person. Today you're one person, tomorrow you're someone else, it all depends on your mood and the situation you find yourself in. A constant change occurs because of certain thoughts in our head about the world. In my works I try to visually show emotions as a reaction to certain events.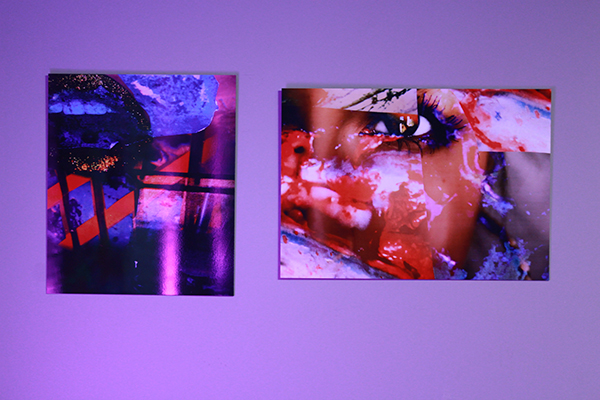 Is there a critical side to the project? Perhaps something to do with a more obvious overlap of the personal and the public side of a person?
Yes, there is. Sometimes there is too much "public" in the head. When I threw myself into the deep end of creation, everything got a little mixed up inside because there were way too many different images inside my head. I wanted to express them all but it didn't work out.
Why collage?
They allow to create images using a lot of layers and this creates more possibilities.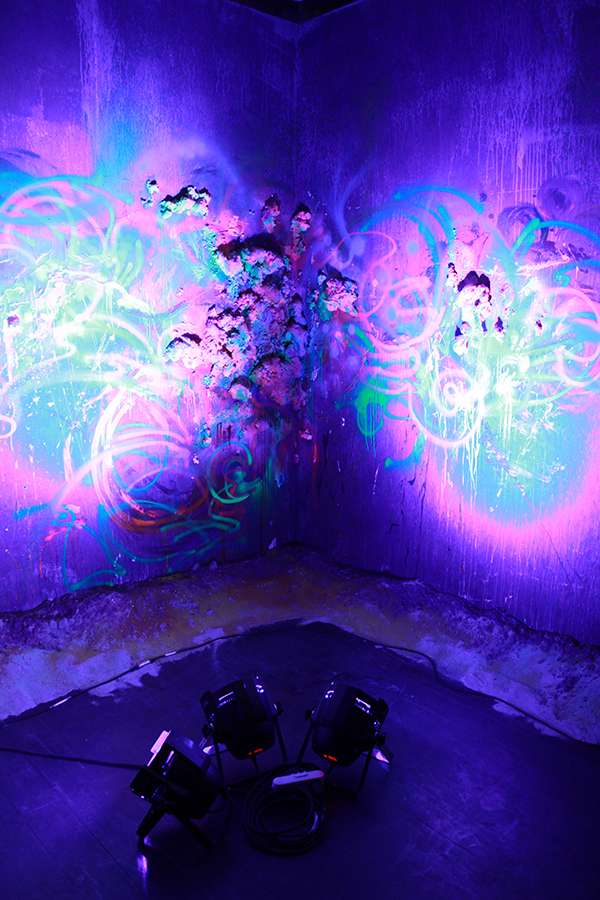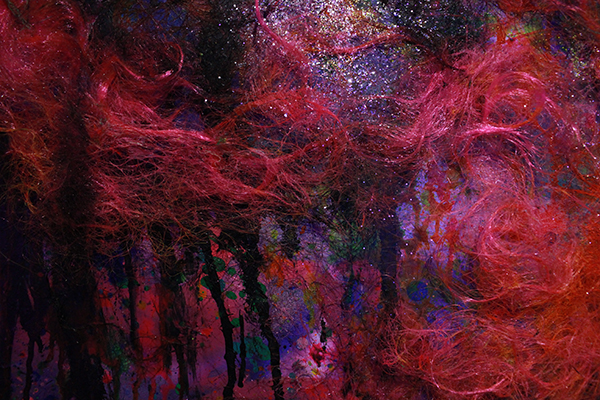 And what were you working on before the collages?
I used to paint using acrylics but then I understood that it wasn't enough for me. I wanted something more.
How would you describe your works stylistically?
It is not set in stone. Mix-media, I would say.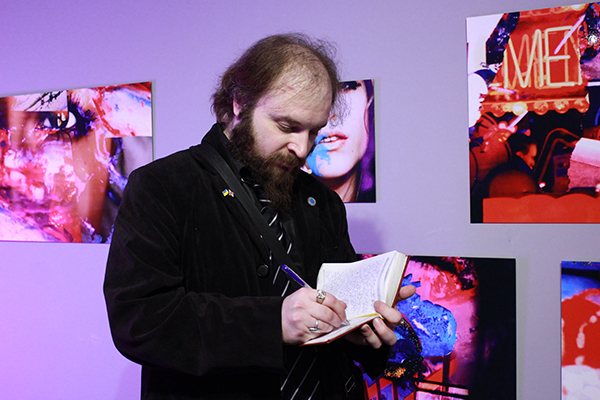 Are there any artists whose works have inspired you?
Yes there are but not many. I have been influenced by lots of different artists but mainly Jeff Koons.
In your opinion, is it hard for a young artist to compete in the modern exhibition space?
Yeah, a little bit. A lot of materials are needed but finding sponsors is very hard.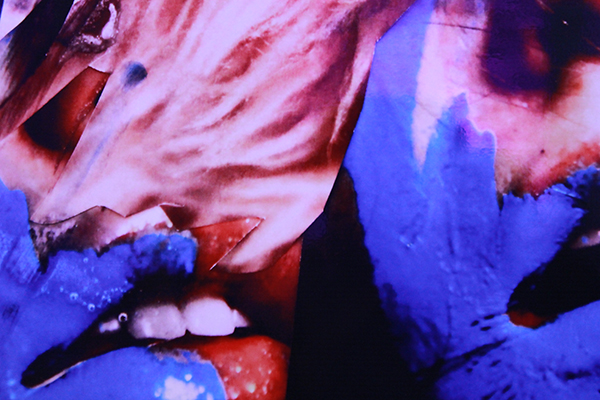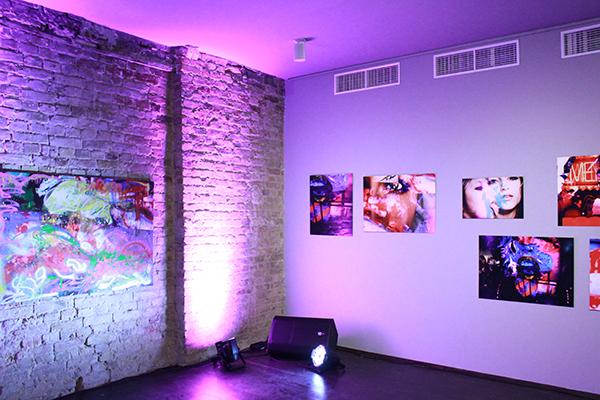 What sort of a reaction are you expecting from the audience?
I just want to show them my inner world.
Have you had any exhibitions in other countries?
No, only at university. We had an exhibition in London.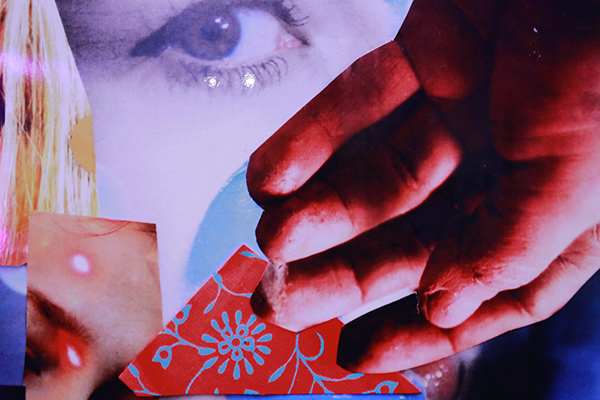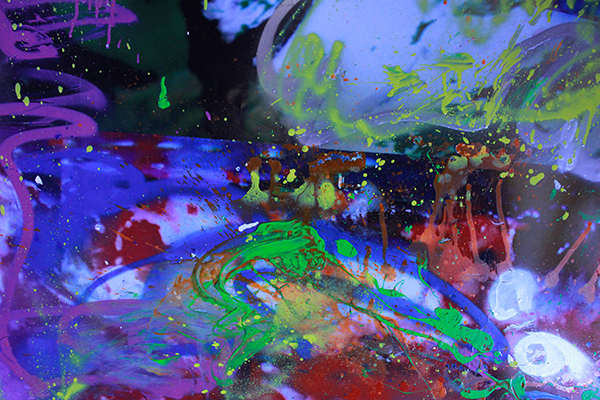 Can you compare the audiences reaction to your work between Kiev and London?
London saw a lot less of my work. It was a university group exhibition. It was much easier to invite the right kind of audience here.
Do you think that art (your works included) can change the world?
Mine? I don't think so… My work is more personal rather than being politically orientated. I just want to share how I see the world. And maybe open up a new way of seeing the world for someone.