Phyllida Barlow: "It is still very important for an artist to think about the purpose of his art"
We often hear from wise people that one needs to love the cause he is fighting for and to do it honestly and diligently, even if there is no one around to support or help you. Only then will your work be successful and, most importantly, appreciated. British sculptor Phyllida Barlow was never previously recognized for her art during her lifetime. Despite the fact that her art was always the most prior thing in her life, she is better known as a tutor. Among those whom she taught are Rachel Whiteread (Turner Prize winner) and Tacita Dean. Widespread acclaim came to Barlow at the age of 67 when she was awarded the Aachen Art Prize 2012 and began her cooperation with Hauser & Wirth as well as received mane other collaboration propositions. But this amazing woman is very reluctantly watching the unfolding of the events that came into her life with the newfound fame and continues to focus on her work with great diligence and calmness.
David Elliott, curator of the upcoming Arsenale 2012, invited Phyllida to create a large-scale project for the biennale. This week Phyllida came to Kyiv with a short, several hours long visit in order to take a look at the space of Mystetskyi Arsenal, and surely ART UKRAINE could not miss such an an opportunity to talk to the artist.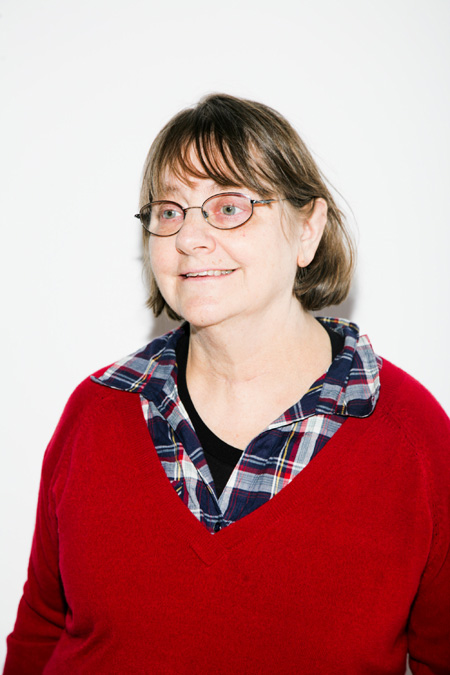 Asia Bazdyrieva: It's amazing that you and your work became so popular and sought-after only recently. You've just received an award, you are being written about in magazines, invited to participate in shows and projects. How does it feel to suddenly have all this fame?
Phyllida Barlow: If an artist has been working creating art-works, teaching art all his life – big change does not really have any effect, nor does it change or dismiss any problems or issues which are constantly present. These issues live deep inside the artist. But I do think that it does open new possibilities – like being now here, in Kyiv, or visiting other countries – it's incredible! This is the real change.
Are you still teaching or did you have to step aside from what you have been doing for more than 40 years?
P.B.: Yes. Teaching could never replace artistic practice. It was more of a way to earn a living. But I don't do it anymore.
You have witnessed and lived through the time, which created the phenomena of "art-market" and elevated contemporary art to a state of a cult. What, to your mind, should we expect from art in future?
P.B.: Art marked always existed, it just has never been such an important part of the art-industry which involves artists, critics, curators, magazines, museums, galleries. Until late 50s and artists was still full of romantic ideas of what it is to be an artist, but during the 60s this all changed with the emergence of different movements which originated in the US. Commercial was always a part of art.
It is always a big dilemma for an artist whether to approach your work as a product or not. If I call this napkin holder art then someone on this planet will buy it, but at the same time I can throw it away or put it in my studio and no one will ever see it.
The one thing that we all see is the success of art. We see it being sold, we see big shows. But even in this state of globalization it is very important for an artist to think about the purpose of his art. About the message. And if we are talking about the future than this power of art is what should be important. For the art-industry, which is so focused on a product, a force which can change something is really important. Such a force is always trying to break the traditional ideas about art. Be it politics i during WWI, or communism or fascism – artists always try change the context through their art.
So you believe that artists still have something to say, that they can change something?
P.B.: I don't know. This still is the main question. Today in London artists are trying to revive the salon tradition by organizing small gatherings, discussions, debating about texts available to a limited circle of people. I attended three of such meetings: some of them invite young artists, some – the older generations, and I find this very interesting. It's like a big rise: Who are we? Where are we? Who is all this for?
Everyone must be kind of tired of the global art-machine and its colossal scale and therefor are going back to the ideas of the past…
P.B.: To their roots. It's a type of never-ending debate: is there such a thing as the art world or is it just an illusion? Many artists ask this question. If you actually get rid of all the illusions, what is left then? Just the will to create. To make works. It doesn't have to be instantly recognizable or understandable. But it is a will. A passion to work, which cannot be stopped. Even despite nihilism and political censorship. Art is an ability to bring change.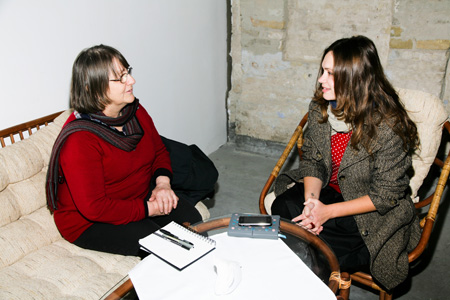 We all hope that the art of local artists, as well as anyone taking an active social stand today, will lead to change in society.
P.B.: And it's a great honor for me to be here at this point in time.
Even the trip from the airport was astonishing: old soviet landscapes, huge industrial buildings. Cleveland (UK) lived through a great industrial revolution in the late XIX century, while here it seems to have happened in the Soviet times. And today we see deteriorating factories, machinery – there is something tragic about it. I think that in general Kyiv is different from what I so far had a chance to see, but even that has been wonderful.
Could you please tell about your cooperation with Hauser & Wirth, one of the most famous and important galleries in the world today.
P.B.: About a year ago they called me up and offered to do a residency project. It is a great thing because the Hauser & Wirth people are very open and have a lot of contacts. I was given a chance to make the work the way I wanted it and saw it, without any limitations, even if I wanted to use, say, unconventional materials. It was for the first time in my life that I was offered such a support and it is the first time in my life that I am selling a work.
Are you kidding? So what did you do with all your other pieces throughout your entire career?
P.B.: I threw them out or re-used them to make new works. Definitely did not keep them.
What topics does your art explore?
P.B.: The process of destruction of things, then their re-birth – this continuous cycle. Not just in nature, but more because of presence of man. Destruction of houses, tragedies of war, ruination and then transformation into something different. The big idea of the lack of statics. Change through unpredictable natural disasters, earthquakes and tsunamis: even though it is a great tragedy it is still an amazing spectacle. The esthetics of destruction and deterioration, but with potential for rebirth.
Like, for example, next year's end of the world?
P.B.: No, I am not interested in that, I find human relations with time much more important. It is something that cannot be put in a box and hidden in a shelf. My work is about real time, about something being created here and now. Chernobil, for example, is an event of great importance in XX century history, and a great example of technological collapse. But at the same time it is a very visual: just imagine tons of concrete being dumped onto the site of the disaster! In some way this is also an act of creation… Yes this might sound very bad and surely the rescue teams working there at that time didn't think of something like this… But such acts of creation happen not just on a large scale, they happen, for example, in the space for your kitchen, too.
What do you think of Arsenal? Should we expect something big?
P.B.: Arsenal is simply amazing! The space in incredible and very big and I think that this must be not an easy task to activate such a space, especially since I don't know what artists will be, so to say, on the other side. It will be a type of syntax: not a narrative in a work, but a narrative that different works will create among themselves.
Do you have any ideas so far?
P.B.: Yes, I had quite a bit of different ideas ever since I saw photographs of the space. David suggested making one big work but I thought of several different works but with a definite structure within them. But now I understand that the piece has to be done in such a way so that the space around it would become active and dynamic.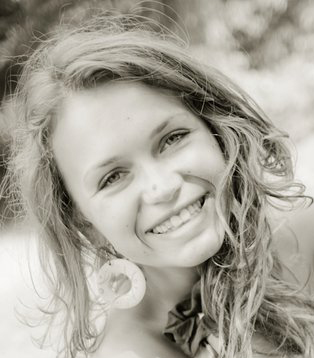 Asia Bazdyrieva