In Residence. Ukrainian artist immersed in the space of Marina Abramovic
Summer is coming to its end, and art-community eagerly shares its summer experience. I would like to follow this tendency, as this summer I had a lucky chance to participate in Marina Abramovic's Kaldor Public Art Project 30: In Residence in Sydney, and to visit her exhibition Private Archaeology in Museum of Old and New Art (MONA) in Hobart, the capital of Tasmania. Total immersion in Marina's art, who literally is the most outstanding performer of our time, appeared to be a truly unique and important experience for me.
Kaldor Public Art Project 30: In Residence was held in Sydney from the 24th of June to the 5th of July. It embraced the artist's researches and creative experiments, related to human body and consciousness. Visiting monasteries in Asian countries, in particular in Tibet, having spent a lot of time amongst Australian aboriginal people, Marina Abramovic had been studying meditative and other techniques, allowing people to shed their inherent mentality that had formed as a result of the way they were brought up in a certain culture. These techniques were united in her project In Residence, suggesting visitors to free themselves from routine, to return to a "zero" state, to reload themselves. According to Marina, her ultimate goal in this project is to create a tool kit, a system that could be used by people to operate their inner world.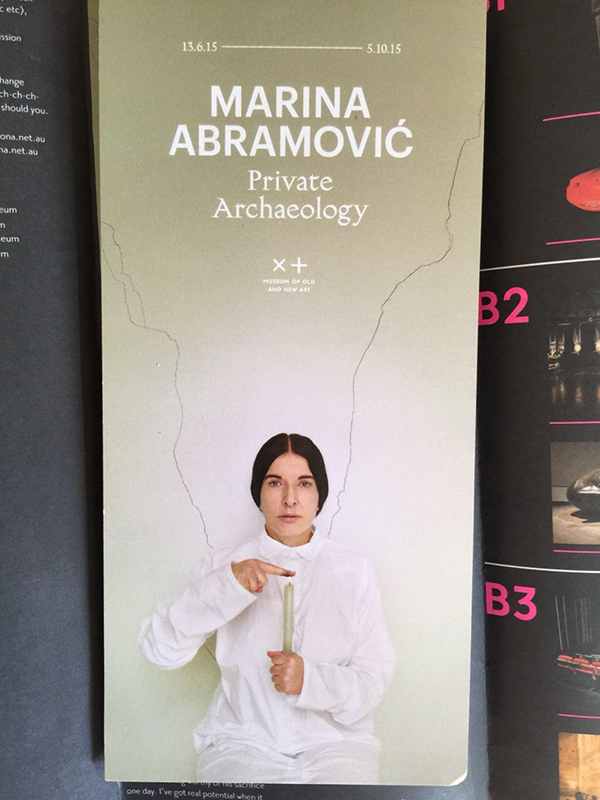 Space of Sydney's Pier 2/3, the one where In Residence took place, was divided into two locations. The first one was intended for experiencing Marina Abramovic's techniques: The Counting – separation of rice and lentil grains from a heap of a grain mixture, and to counting them; The Slow Walk – walking about 50 meters as slowly as possible at all; The Resting – a bed were a visitor was wrapped in a blanket to lay down and take a rest; The Energy Platform – a platform for a standing meditation; The Colour Gaze – staring onto a wall painted into certain colour; The Gaze – to make an eye contact with another person. All these exercises Marina Abramovic tried herself first, and figured out that they let a person set his or her mind free, deep into special meditative state. Before immersing into the space (it was soundless, by the way, thanks to earmuffs), visitors had to get rid of the distracting things they were accustomed to – phones, watches, keys, and to make a set of physical exercises aimed to eliminate so called "blocks", and to purify senses: breathing, seeing, hearing.
Every visitor had a facilitator, who was taking him or her through the exercises prepared by Marina. I was one of the facilitators. Our special facilitators' team included 54 people – artists, actors, musicians, dancers, choreographers, performers. We had been a kind of "Silent Marinas" during 12 days: silently holding visitors' hands, taking them around the exhibition. We would teach people to walk slowly, help them to gain confidence, put them to rest, cover their shoulders with a blanket, look into their eyes, meditate on a platform, work as a team, get cold, get warm, cry and laugh… We would start and finish the day with certain exercises not to bring or take away anything extra, not related to the project, we would wear just black, no make-up or accessories. We plunged into the project so deeply, that we did not exist ourselves.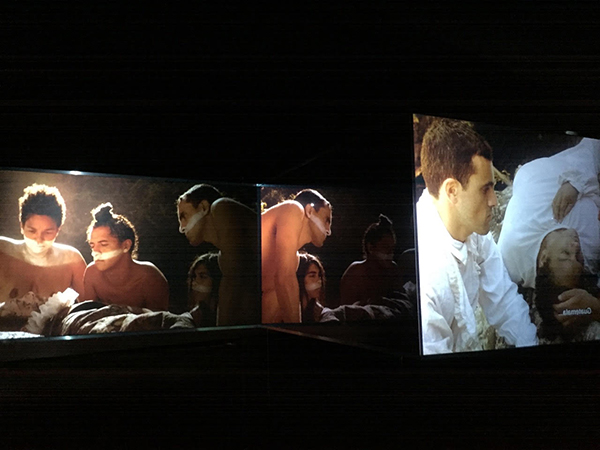 During 12 days Pier 2/3 was visited by around 33 thousands of people, meaning that each facilitator was in touch with hundreds of different people. In general, practices suggested by Marina led to a very interesting reaction, and often to strong emotions. It was important to help a person do disclose him or herself, to make him or her feel care and love. Many people, when leaving, were giving positive feedback – were saying "thank you", hugging and crying. Australians – the major audience of the project in Sydney – are, in general, industrious, systematic, accurate, and, at the same time, rather closed. In Residence turned out to be an outstanding experiment for them too. Before Sydney, similar project was held in Brazil, San Paolo this year, and in London, Great Britain – last year; according to feedback from visitors, their participation in the project resulted in their lives' changes.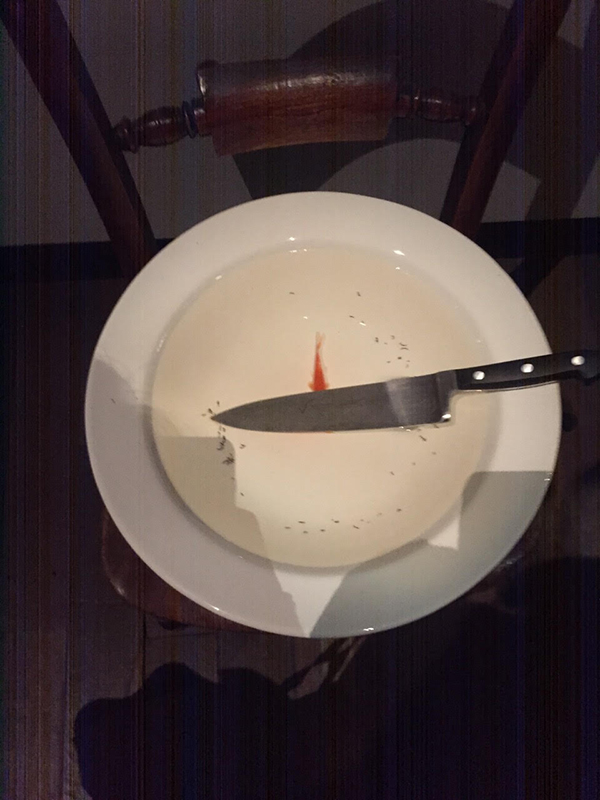 Marina wished our team to return to ourselves upon the end of the project. It was the main idea of In Residence project second part, it was held on the first floor of Pier 2/3. Twelve artists had been living there for 12 days. First, they themselves went through practices suggested on the ground floor, and then created their own performances. The aim of this part of the project was to see how the exercises influence creativity of a person. Those invited were the artists, who in their works had explored human mentality and performed complex experiments with human body: Christian Thompson from London, George Khut, Frances Barrett, Sarah Rodigari, Harriet Gillies, Roslyn Helper, Sarah-Jane Norman from Sydney, Lottie Consalvo from Newcastle, Nicola Gunn, Natalie Abbott from Melbourne and duet Clark Beaumont of artists Sarah Clark and Nicole Beaumont from Brisbane. Many of them are known worldwide. If to talk about each of them, it will turn into a small treatise on modern art. I was the most impressed by George Khut. A trend he works in he himself calls participatory art: it is a kind of a collaboration with a spectator, when audience is immediately involved into a creative process. In his art-projects, George uses biofeedback technique, thus studying how to control and operate human body functions.
Two main components of the project In Residence were accompanied by intense lectures and discussions program. In general, Kaldor Public Art Project 30: In Residence in Australia turned out to be a research and study on the edge of philosophy, psychology, neurology and art.
Upon the end of the project, I followed Marina's advice and went to Tasmania where her exhibition Private Archaeology is being held till the 5th of October. We had special relations with Marina due to our Slavic roots. She was interested in the situation in Ukraine and moved by an important uniting feeling that gathered people during winter protests of year 2013-2014.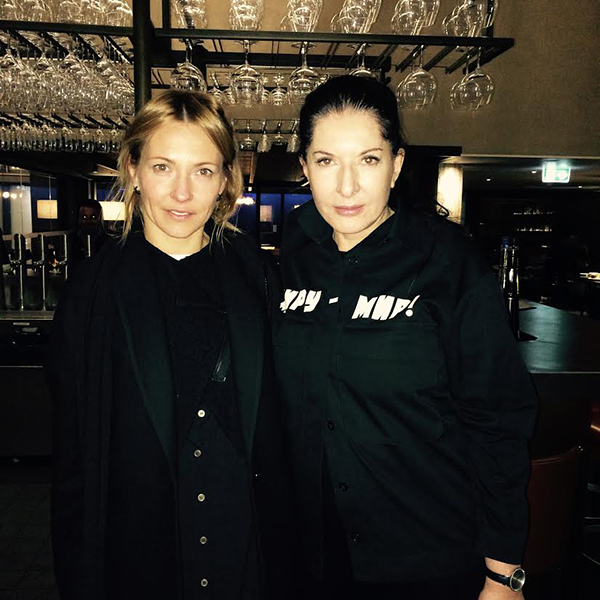 Tasmania – this very different Australia – became my post-therapy after 12 days of giving myself up. Nature, energy, local lifestyle relaxed all my muscles. This place is like no other in the world. On a plateau 1200 meters above the sea level nature created a totally unique ecosystem – with eucalyptus older than three thousand years over a hundred meters high with a bay and heavy clouds on the background. Harmony and sincerity reigns there. Local people do not lock neither cars nor their houses. High level of life is contiguous with simplicity, magnificent, at times primordial nature goes along with developed infrastructure and modern technologies. Hobart, the capital of Tasmania, is indescribably picturesque. It is famous by its friendliness, wine and food, considered to be the best in the world. And by its fantastic museum with incredible architecture – MONA (Museum of Old and New Art), where unique antiques and modern art exhibits are presented. Marina Abramovic's Private Archaeology is being held there until the 5th of October.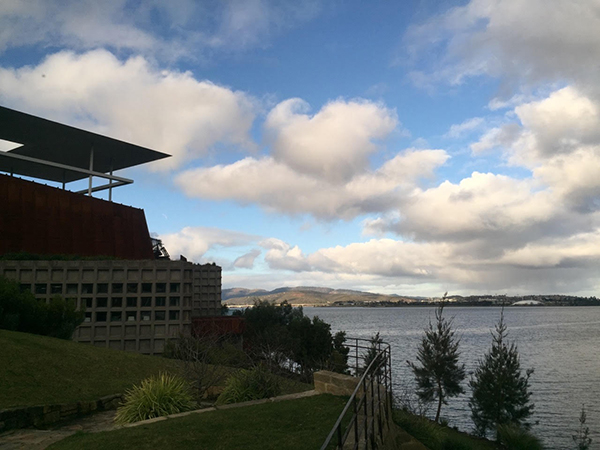 But, first of all, I would like to say a word about the museum. Museum of Old and New Art is a creation of Tasmanian millionaire David Walsh. David is a mathematician and a philosopher, a little insane, like all geniuses. He invested 300 millions, he made gambling, in the museum. The museum is situated on a picturesque island, with a territory of 5 hectares, it is surrounded by vineyards, and there are a hotel and a vinery nearby. All buildings, including the museum building, are quaint. The museum itself is a multilevel construction, inbuilt in rocks, with an elevator, but without windows. Here Walsh gathered the biggest in Southern hemisphere private collection of contemporary art. Amongst others, there are the most scandal artists in the world. Like Belgian neo-conceptualist Wim Delvoye, who created Cloaca Professional – a facility imitating digestion process inside human body with its outcome (it is exhibited in one of rooms of MONA); or an Englishman Chris Ofili, whose works contain lacquered droppings of elephants (his "Holy Virgin Mary" picture was subject of court examination between Mayor of New York Giuliani and Brooklyn museum). During last two years MONA has become one of the main places of visit for tourists coming to Tasmania, even if they aren't that interested in art.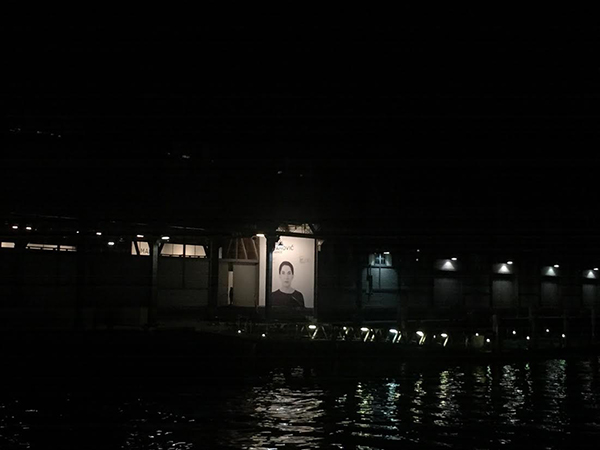 No wonder that Marina Abramovic's Private Archaeology is held there. It is a retrospective exhibition, an exhibition-resume. Curators Nicole Durling and Olivier Varenne suggest to look at Marina's art during last 40 years, to understand how she came to the central ideology uniting her works, to something what the artist calls nonmaterial art. There one may find the whole spectrum of her works – photos, videos, installations, performances, beginning from 1970s, her private belongings and things that are sacred to her. It was the first time I saw some of the exhibits. It is possible to experience here famous from many of her projects practices.
After Sydney and Hobart I am convinced to say that what was done by Marina Abramovic, as a performer, in fact, becomes a basis for other artists-performers in their work in the future. She paved the way, not only for people from the art sphere. David Walsh said in a foreword to the exhibition: "Marina Abramovic seems to operate for all of us. Her sins, her excesses, her minimalist, egocentric actions define the boundaries of what it is to be human".