Cultural itinerary for the week of February 16-22
This seven days could be named as a week of "Black Square". A few events on the centenary of Malevich's painting creation will take place this week. But it won't prevent you from visiting "Citywalk" during your cultural itinerary, making "a journey" to Norway en route and also dropping indwelling complex "Vinogradar".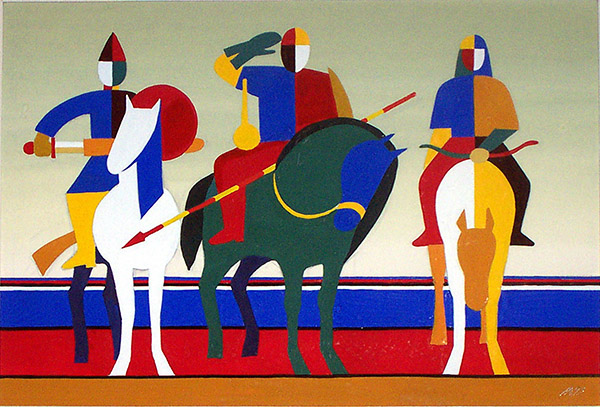 This Wednesday will be the most eventful day of the week.
On February 18 at Ya Gallery (Kyiv) Anton Logov and Andriy Dudchenko will present a new project "Hebdomeros". The name was borrowed from the novel of Italian surrealistic painter Giorgio de Chirico. The exhibition is devote to the centenary of the most famous work of Kazimir Malevich "Black Square". Don't miss it! It will last to February 16.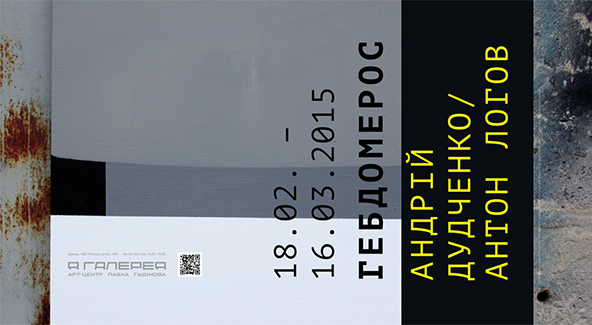 Also on February 18 at 18:00 an exhibition "City walk" will take place at the Gallery of modern art "Triptych Art". It includes works of Akim Levich of last years. Levich is consider as one of the famous underground Ukrainian artists, whose works became accessible only after the fission of the USSR. "City walks" will last from February 19 till March 3.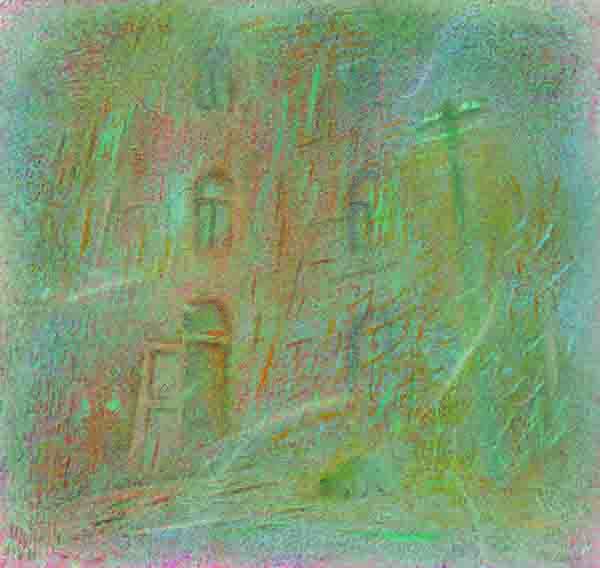 One more important event of the week is public lecture of Igor Tyshenko devoted to the exhibition "Superstructure". On February 18 in the context of the project "Post-Soviet tranformation of perfectdwelling complex" lector will tell about architectural peculiarities of "Vinogradar" - one of the Kievregions. The lecture starts at 19:00 at Glybochins'ka street, 44 (second floor).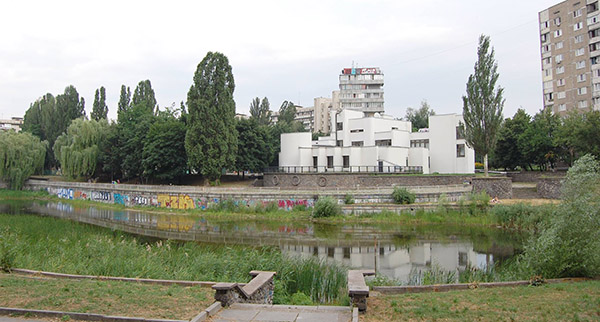 Finally, on February 19 at 18:00 a new female project "Zero without stick" will take place at Ermilov Centre (Kharkiv, Ploscha Svobody, 4). 47 female artists are taking part in the project. The exhibition will last for March 8.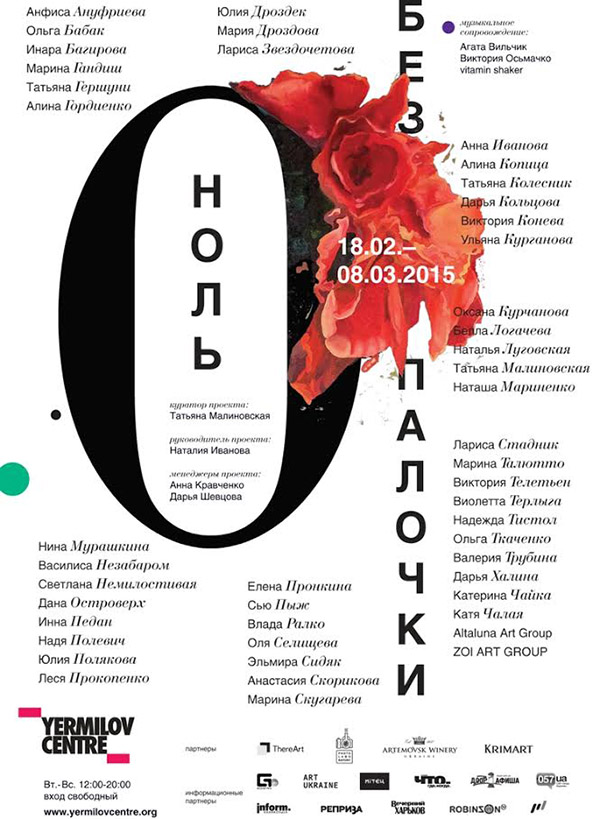 February 19-21 a few films from the program of International documentary festival "Yiglava" will be displayed within the framework of a range of film showings "Echo 18" supporting by the Kiev Czech Centre and TV Media School "Interschool". At the first day of the festival a public discussion "Warand peace: modern non-entertainment films. Czech-Ukrainian experience" starts at 17:00. During this three days (February 19-21) it will be possible to watch documentaries in six categories, which are devoted to war conflicts topics.

Also on February 19 at Scherbenko Art Centre (Kiyv, Mykhailivs'ka street, 22) a lecture of Larion Lozovyi "Century of vindictiveness. Ressentiment in social moral structures" will take place. Lozovyi will tell about meaning of "ressentiment" to the philosophy of XX century and about analysis of social process. Lecture starts at 19:00.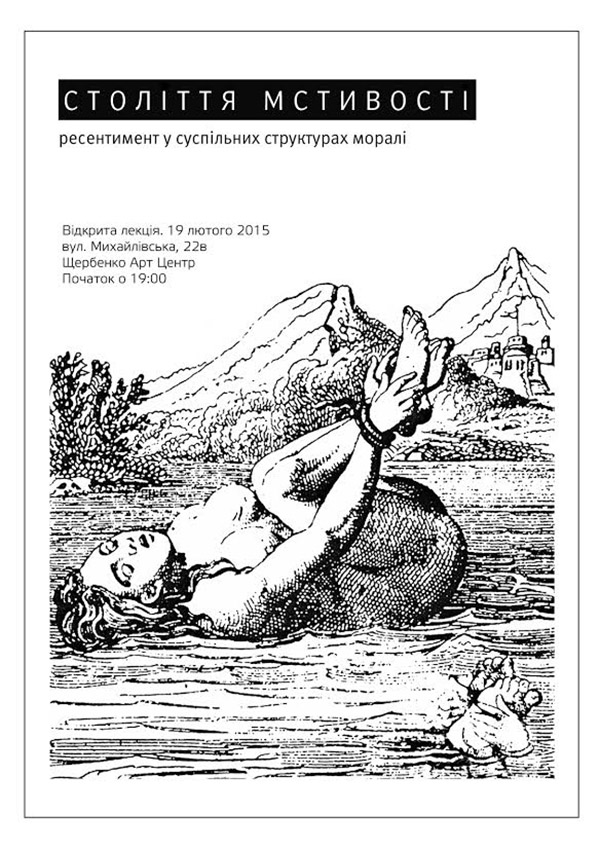 On Friday February 20 at School of Visual Communication (Kyiv, Artema street, 1-5) the participants of the international art project "Extreme Territories" will tell about its results and groundwork. Students of art specialities from Ukraine, France and Georgia took part in the event that last from January 29 till February 13 in Rennes. From Ukrainian side the project was curated by Alevtina Kakhize. The lecture starts at 19:00.

On the end of the week it will be appropriate to discover mysteries of the "Black Square". In the project "Inspired by Black Square" 30 modern Ukrainian artists think and rethink meaning of this legendary and ambiguous canvas of Kasimir Malevich. Opening of the exhibition will be on February 20 at 18:00 at "Mystets'ka Zbirka" art gallery (Kyiv, Tereschins'ka street, 13).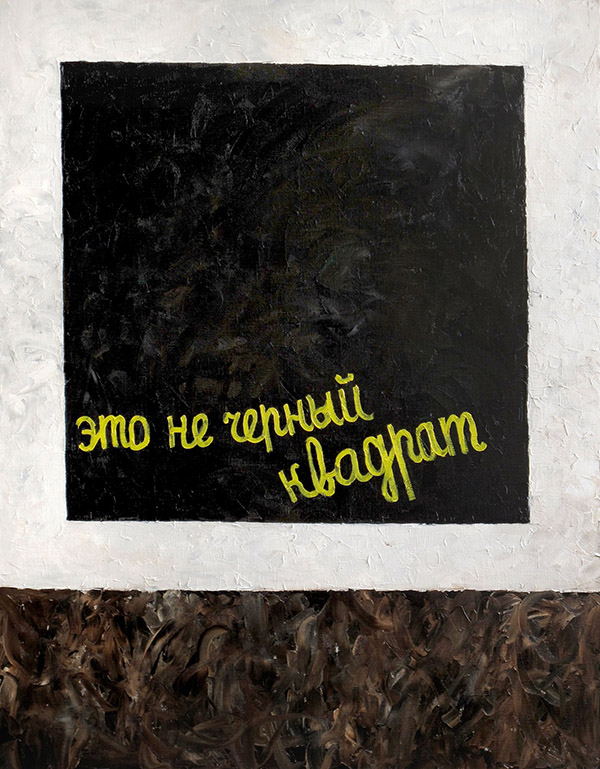 Next day, on February 21 at 14:00 blogger Olena Stepova again will present her book "All is going to be Ukraine!". The publication is on the subject of a culture as a "forefront". Presentation attenders will be able to make a charity contribution for developing of "Mystets'ki Nadra" art foundation. The event will take place at Desiatinna street, 12 (Kyiv).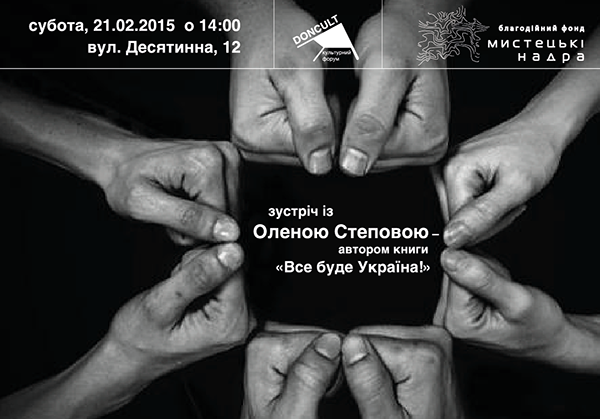 If you have passed the registration on Winter Literary School, please don't forget that study starts on February 23. During these 6 days in the Carpathians the art of "ready tongue" will be taught by Yuryi Andrukhovych, Sergiy Zhadan, Marianna Kiyanovs'ka, Svyatoslav Pomerancev, Taras Prokhas'ko, Rostislav Semkiv and others Ukrainian writers.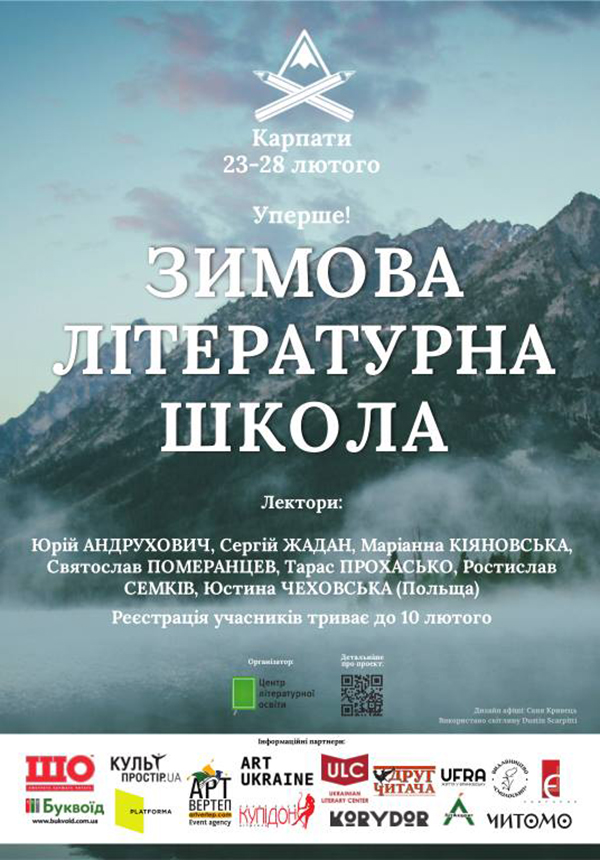 This week citizens and visitors of Odessa will be able to attend special project of art formation "ARTERIA" devoted to the St. Valentine's Day. The participants of the exhibition "Valentine!Valentine! Valentine!" demonstrates their works like a kind of "love letters", that are made in different art techniques. The exhibition lasts from February 14 to February 26.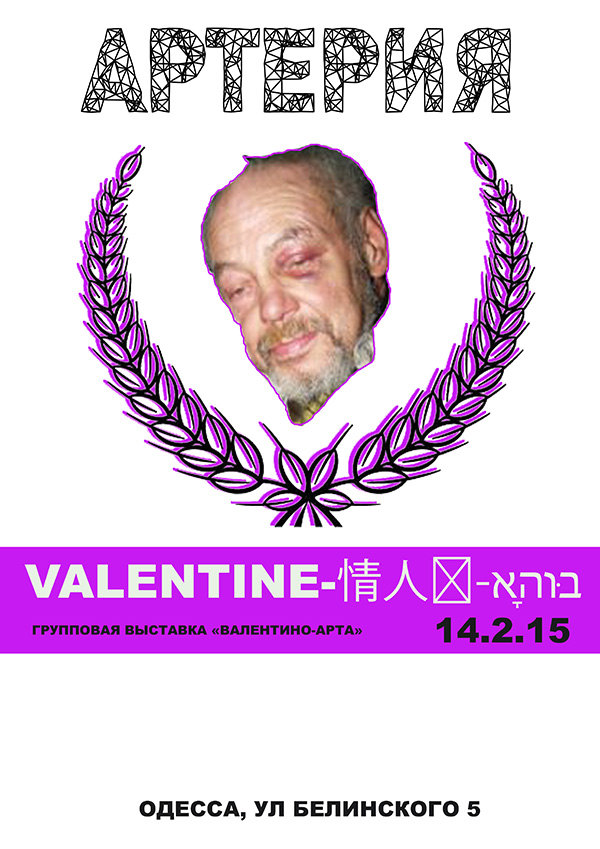 Before March 1, we recommend to visit intermuseum project "WINDOWS" in "Mysteskiy Arsenal". There you can watch modern interpretation of Ukrainian traditional art.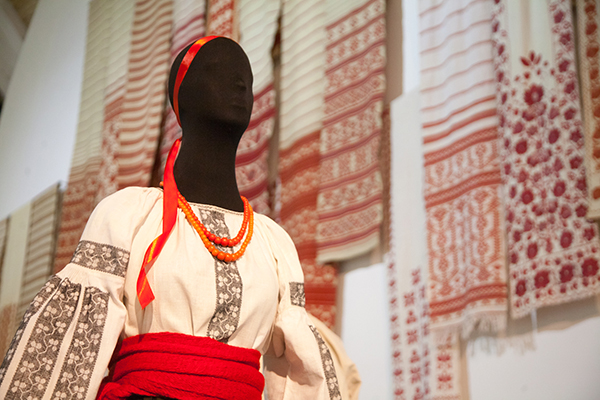 It will be possible to attend the exhibition "Norway" that will last till March 7. This exposition of Olga Petrova works was inspired by jorney to Norway. The exhibition is on the display from February 11 at Khanenko museum.