ARSENALE'S DIARY: Ukrainian artists in the main project of ARSENALE 2012
The curator of the First Kiev biennale ARSENALE 2012, David Elliott, has repeatedly emphasised his attempts to focus on three generations of Ukrainian contemporary artists. Of course, twenty names are not enough to show the history of the making of modern Ukrainian art. Traveling from town to town, from one artist studio to another, David formed his impressions of what projects best suits the concept of 'The best of times, the worst of times'. To some of the under mentioned artists the invitation to participate in the Biennale was a complete surprise. However, each Ukrainian artist presented on Biennale worthily handled the responsibility of a participant in The First art event of such magnitude.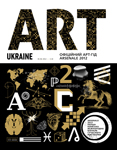 ART UKRAINE № 3(28) May-June 2012. Heading FOREGROUND
Sergiy Brаtkov – a painter, photographer and representative of Kharkiv Photo School. He has been living and working in Moscow for more than 10 years. He has been especially successful in this period.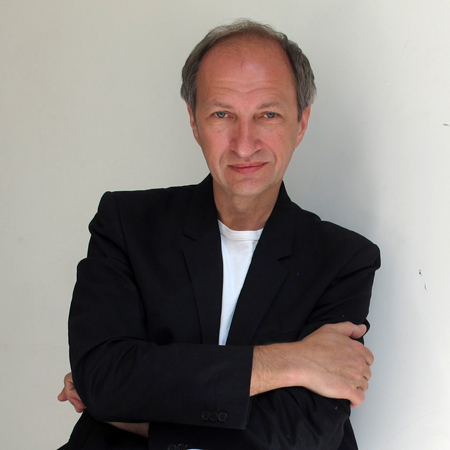 Sergiy Brаtkov represented Russia (2005) and Ukraine (2007) at the biennale of modern art in Venice; he participated in San Paulo biennale (2002) and "Manifesto" (2004)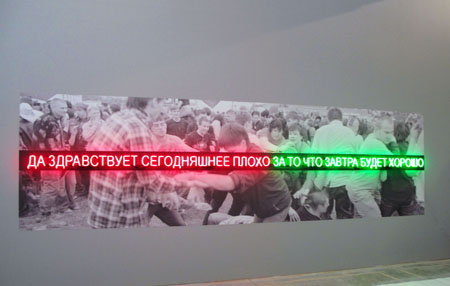 Sergiy Bratkov. Sloga n. 2010. Digital print, neon. 180 x 635 cm. From coll ection of МАММ (Мul ti-Media Аrt Mus eum ), Moscow
Bratkov works on the border of irony and gravity. These are the two main characteristics of the painter and they often display the fact that the visitors of his expositions are shocked or intimidated.
At ARSENALE 2012, Sergiy will display the work "Slogan", whose plot refers to the post-soviet mentality which is not yet outdated. The point is that there is a total faith in a bright future and that tomorrow is sure to be better than today.
Stas Volyazlovsky is a Kherson artist who works in "chanson-art" style. Stas is a representative of a generation of Ukrainian artists who started in the second part of 2000. He took part in ''R.E.S.'' unities work and in "Totem" club.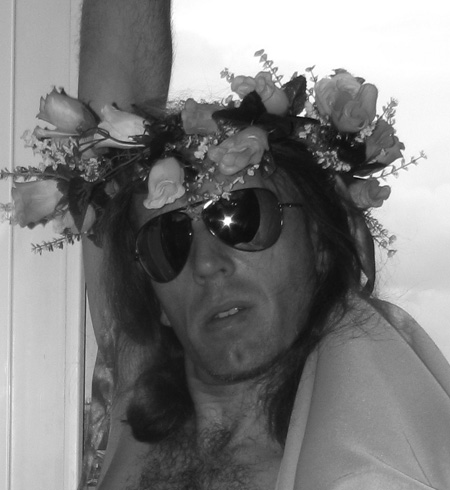 In 2010, he became the winner of the international art contest and received the reward of Cazimir Malevych. Stas Volyazlovskyi remains one of a few Ukrainian artists whose work can be found at leading world fairs and modern art exhibitions.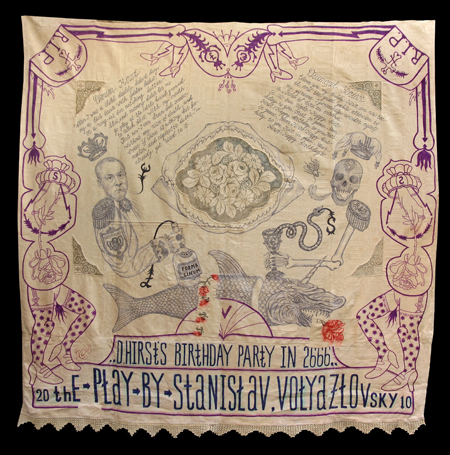 Stas Volyazlovsky. D.HIRSTS BIRTHDAY PARTY IN 2666. 2010. Textile, ballpoint pen, 156х150. From the 'Rіdzhina''s gallery collection, Moscow, Russia
Visitors will see an art history of the modern consumer and everything that litters the human brain of the current century, in this ironical creation D.HIRSTS BIRTHDAY PARTY IN 2666, which will be unveiled in the major project.
Gamlet Zinkovsky is a Kharkiv artist, an incredible romantic and a person with great soul. Hamlet is a twice participant in the Pinchuk Art Centre Prize, ART-KYIV Contemporary 2010 exhibition and many other projects.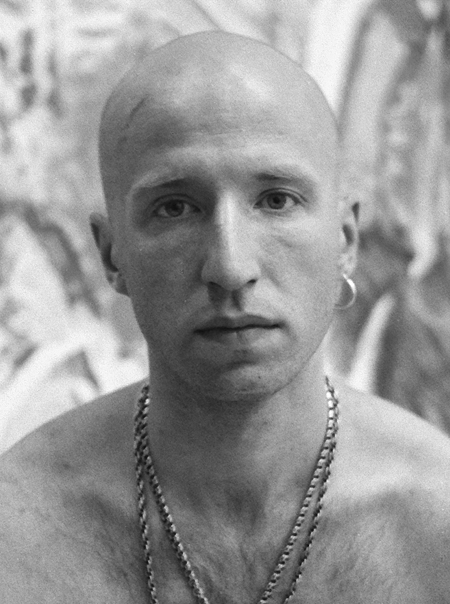 Hamlet's street works (more often in tandem with the artist Roman Minin) have already become an inseparable part of Kharkiv, its soul and a part of the unique atmosphere of the city.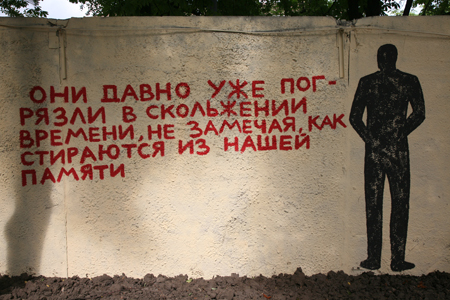 The very gentle, lyrical works of Hamlet are filled with a melancholy and a special sort of nostalgia about the past.
Nikita Kadan is an artist and an activist, a member of''R.E.S.''group. He is a participant in numerous exhibitions in Ukraine and abroad, a laureate of the First Pinchuk Art Centre Prize in 2011. He lives and works in Kyiv.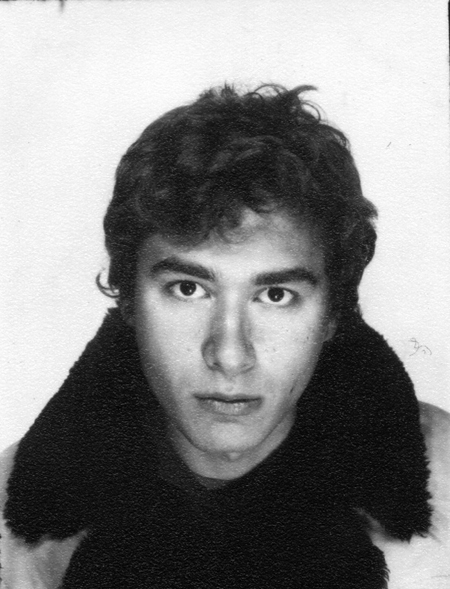 The project "Treatment room" which will be displayed at ARSENALE 2012, was created two years ago, but as severe Ukrainian realities prove, it has not lost its actuality.
Nikita Kadan. Procedure room. print on pla tes,d 28 cm, each one, 2009-2010. edition of 50
Even more: political repressions have really become a norm today and the theme of body (as the exhibition "Ukrainian body" showed) we still have, as we had earlier, many unresolved questions.
Oleg Kulik is a Russian painter of Ukrainian origin.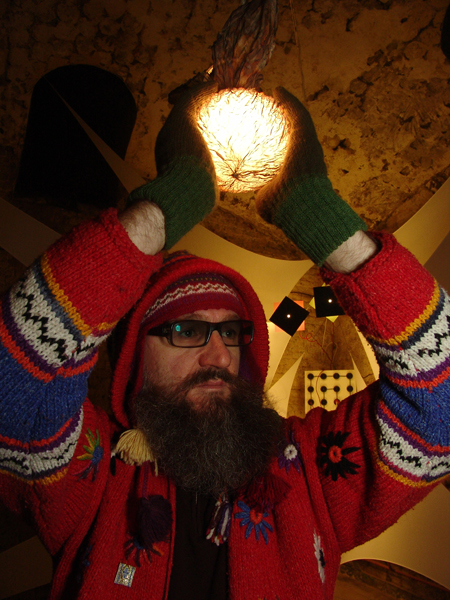 He is a constant participant in leading world exhibitions (Venetian Biennale, Istanbul Biennale and San-Paulo Biennale). He is a representative of radical performance of the 90's, he is famous as a "dog-man". His art-projects have recently gained a different direction and are connected with the concept "space liturgy" which, according to the author himself, is the evidence of a new stage of his creativity.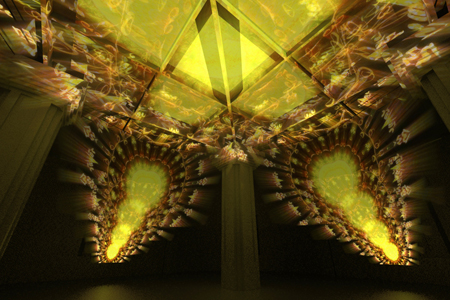 Oleg Kulik, Den Kryuchkov, Hermes Zygott. Dome. Based on Claudio Monteverdi's oratorio'Vesp ro della Beata Vergine, 1610'. 2012. Video-installation. Duration 44 min. Courtesy of artists
In 2009, the artist staged "Vespers of the Sacred Virgin" by Claudio Monteverdi at the Shattle Theatre. At ARSENALE 2012, he will continue the project, started in 2009 and he will display a video installation based upon the work Vespers of the Sacred Virgin by Monteverdi.
Sergiy Zarva, an Odessa painter, belongs to the Ukrainian artists whose works are popular at leading international art-fairs and modern art exhibitions.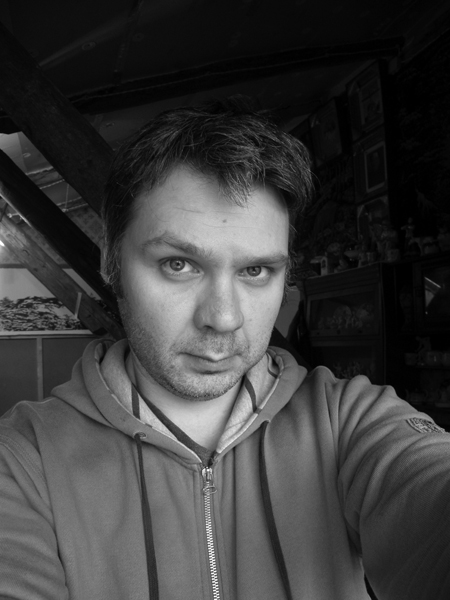 Sergiy's works of 2011 were represented in the significant supervisor's project of Massimiliano Gioni in the New Museum and at the Art Basel Fair.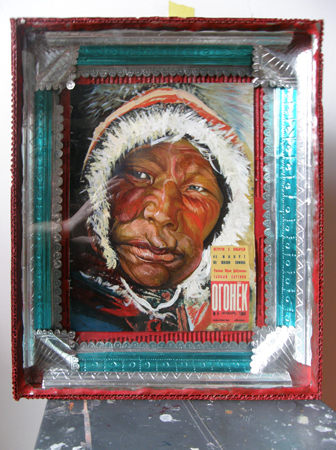 Sergiy Zarva. Ohonеk. 2007. Paper, watercolor, assemblage, 47х38. From the Regina gallery's collection, Moscow, Russia
The works from his set "Small Light" will be presented at the First Kyiv Biennale of Modern Art. This set refers to the esthetics popular at soviet time and the magazine and is a reflection of the topic of a collective soviet past.
Lesya Khomenko – starting in 2004, Lesya Homenko simultaneously combined individual creative activity and group work (she is a member of "R.E.Р." group), and has been a resident of Foundation MAC since 2005.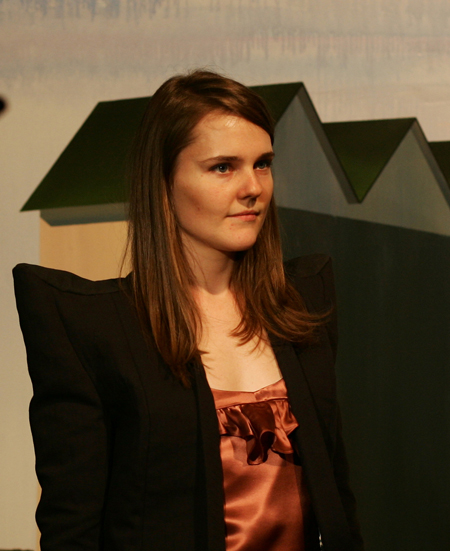 Her works are actively exhibited abroad: "Rigina"Gallery (Moscow), White Box (New York), Kunstraum Muenchen (Munich), Modern Art Centre INDEX (Stockholm), participation in the Venetian and Prague biennales. Among other representatives of the "R.E.Р." group, she is concentrates mostly on painting. Lesya Homenko's style appeals for social realism but it is only the outer component: realisation of cultural heritage, the possibility of its usage in the modern context, to tell actually but using old methods – these are real tasks for the painter.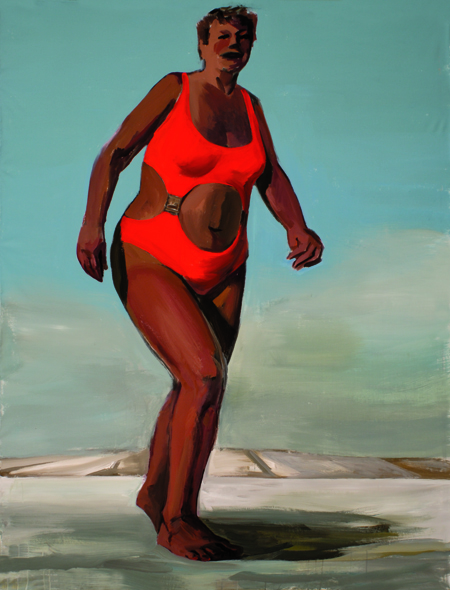 Lesya Khomenko. 'Polar Bear Swimmers' series. 2007. Acrylic on canvas, 200x150. Courtesy artist
Lesya will display well-known work, to Ukrainian spectators, from the set "Giants" at ARSENALE.
"R.E.P." is among the generation of young Ukrainian artists who arrived in 2000, a separate niche is occupied by the creativity of"R.E.Р." ("Revolutionary Experimental Space").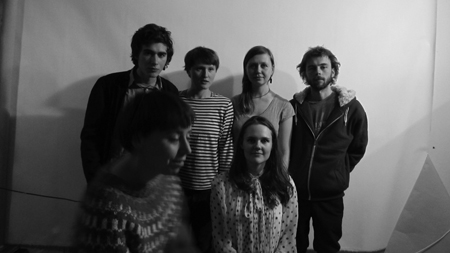 The group was founded during The Orange Revolution – one of the most dramatic moments in Ukrainian history. Since then, a great deal of changes happened in the Ukrainian people's consciousness. Disappointment came to the people in 2004, which lead them to total apathy and a passive civil position. Nevertheless, every member of the group still keeps an active civil position.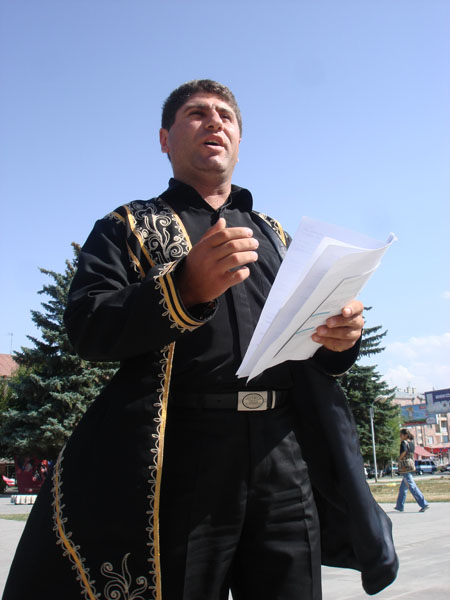 'R.E.P.'. Mediators, 2006-2012. video installation, which includes documentationof street performances, carried out by REP in Kiev (Ukraine), Gyumri (Armenia), Almaty (Kazakhstan), Plovdiv (Bulgaria), Schwaz (Austria), Byalosttsi (Poland)
At ARSENALE the group will present a video installation "Mediators", which is a documentary set of performances, realised from 2006 until 2012, and a wall painting from the set "Patriotism".
Boris Mikhailov is a world-famous Ukrainian photo designer and founder of Kharkiv photo school.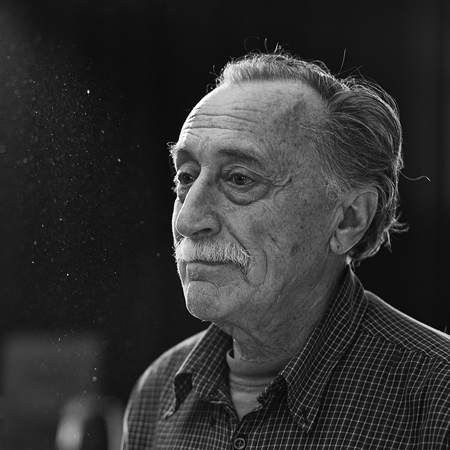 Borys Myhailov is the only Ukrainian laureate of the International Prize Hasselblad (the equivalent of the Nobel Prize in the sphere of photography), which he was awarded in 2000. In 2008, he was elected as a member of the Visual Art Academy in Berlin. He lives and works in Berlin and Kharkiv.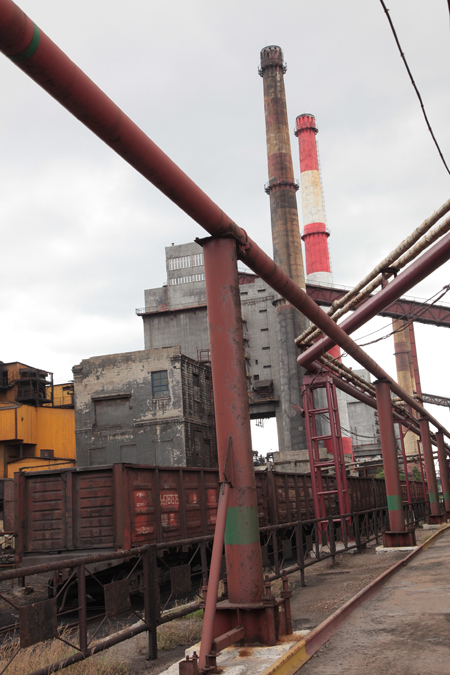 Boris Mikhailov. Untitled, from the series 'PROMZONA'. 2011. Color photographs, 127x190cm. Courtesy artist. Project was realized by support of IZOLYATSIA Platform for Cultural Initiatives
His works became the symbol of social documentary photography. In 2011, he started to stage a personal exhibition in the American Museum of Modern Art, establishing an important precedent in Ukrainian Art history. His works from the set "Industrial Estate", which are shown at biennale, are in some way an opportunity to look at the past in the light of contemporaneity and vice versa.
Oleksandr Chekmenev – is a Luhansk photographer and a photojournalist. He lives and works in Kyiv.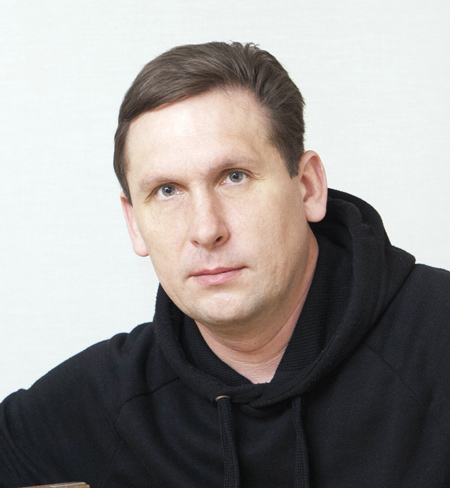 The works by Oleksander Tchekmenyov have a strong social trend. Working with low-income group people, Oleksander visually demonstrates the realities of present day Ukraine to the visitors.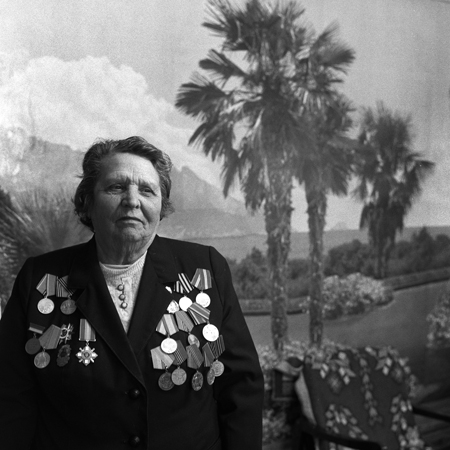 Oleksandr Chekmenev. Untitled from series Winners. 2007. digital print. 100Х100cm
The main project biennale will present the photos from the set "The Winners" – these are portraits of war veterans, men, who have been forgotten, not only by the society, but also by the state government.
Natasha Shulte is an Odessa photo designer. She is a participant in the contest for young artists Pinchuk Art Centre Prize 2011. She became one of seven photographers nominated for the International Photography Awards in 2011.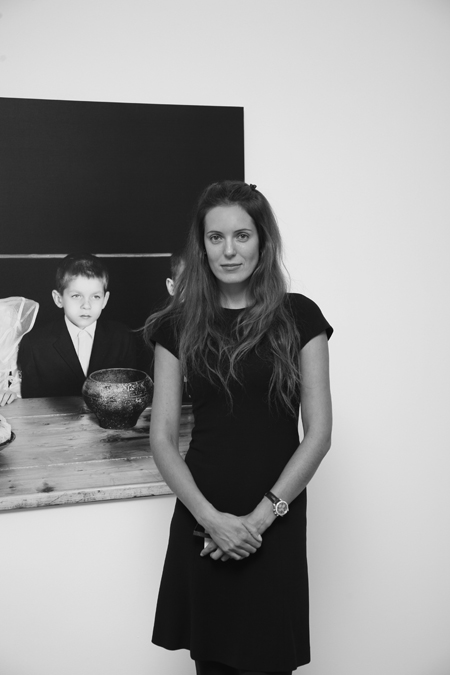 Her characters are orphans, often her own parents, victims of violent crime, children born from chronically, alcohol-addicted people or drug-addicts. The main emphasis of the artist is based upon the inner world of abandoned children.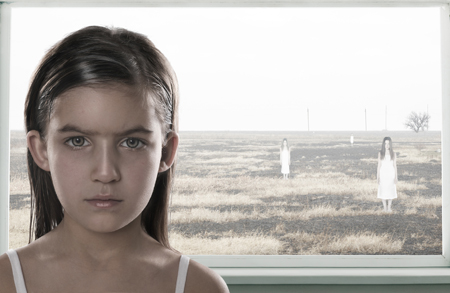 Natasha Shulte. Untitled, 'Resignation' series. 2012. С-print, 120х160. Edition 10+2 AP. Courtesy artist
The project "Submission To the Fate" is created especially for the biennale and reveals the premise of the human ability to submit to the circumstances and accept the conditions dictated by life.
Arsen Savadov is one of the key representatives of the New Wave, an artist who significantly influenced the history of modern Ukrainian Art. He represented Ukraine at the 49th Venetian biennale. He lives and works in Kyiv.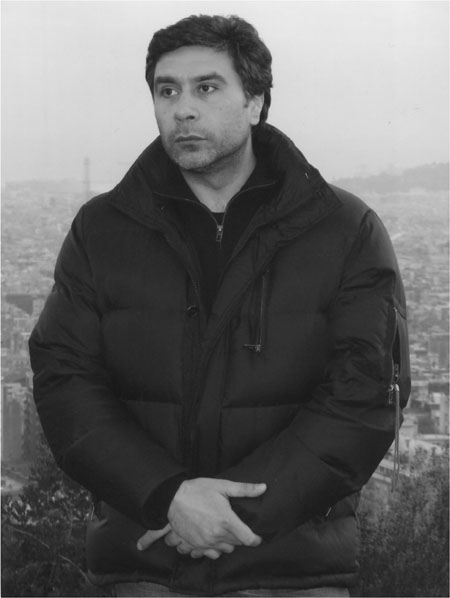 No matter what genre Savadov chooses, he always intends to determine the function of art and the artist's task, he creates new mythologies.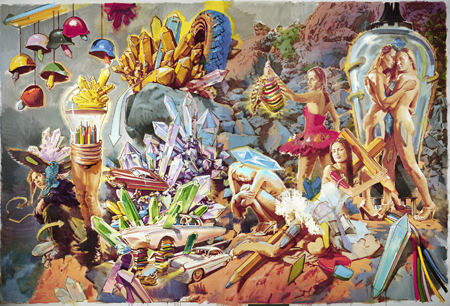 Arsen Savadov. East lighthouse. 2011. Canvas, oil. 264х380. Property of author
He will display two new, massive canvases at ARSENALE 2012. "Eastern Lighthouse" and "Aurora – a Girl Carrying a Banner" these are multi figures, picturesque, postmodern dramatisations which show the unchanging style of the author.
Vasily Tsagalov is one of the main figures of modern Ukrainian Art, an artist of the generation which started in the late 80's and entered the history of actual art under the name "New Wave". He lives and works in Kyiv.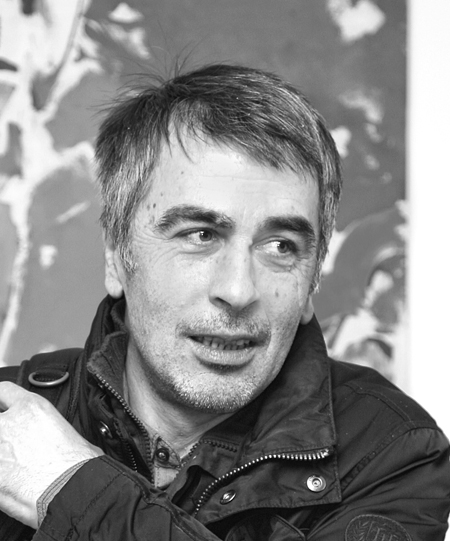 The main trend of Tsagolov's creativity is the mythology of mass culture and movies as the principal religion of the present epoch.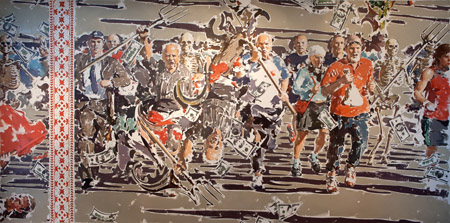 Vasily Tsagolov. Ghost of Revolution. 265x535cm. oil on canvas. 2012
For ARSENALE 2012, a new picturesque canvas "Ghost Of Revolution" has been created by him.
Mykola Malyshko – a painter and a sculpture who belongs to the oldest generation of Ukrainian artists.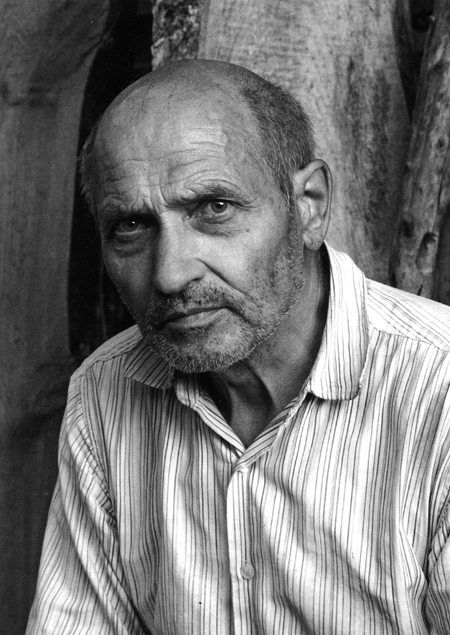 He did not get wide recognition during the soviet times as his nonfigurative painting, as well as wooden sculptures, were "non format" at those times of social realism.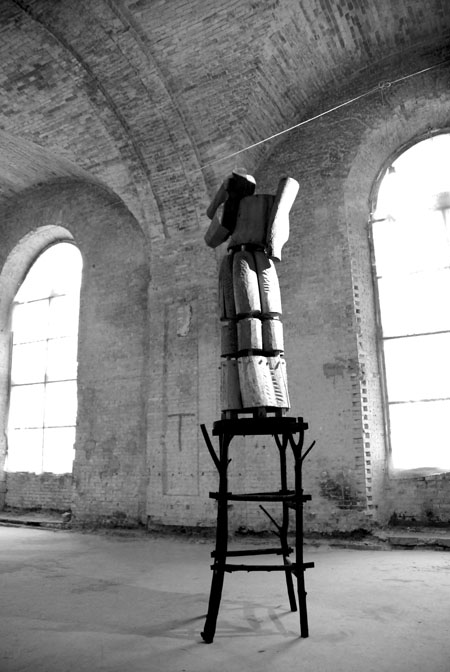 Mykola Malyshko. Scene І. Scene ІІ. wood. 2011
In 2000, he collaborated with Pavlo Gudimov, installed in Art Arsenal and took part in several Exhibitions in different European countries.
Mykola Matsenko is a painter. He lives and works in Kyiv and Cherkasy. He is a participant in numerous exhibitions in leading galleries in Ukraine. In 2009, Matsenko's creations were presented at Sotheby's Auction.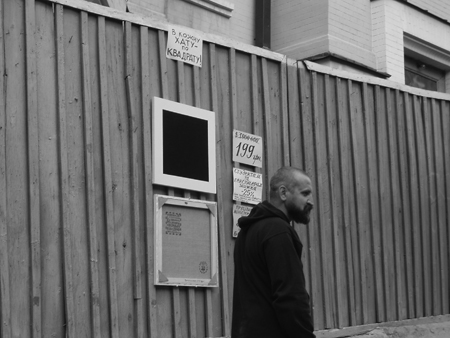 The investigation of national identity can be easily seen in Matsenko's creativity. In his works the author presents imaginary objects (which are often based on the author's memories), which in conclusion, represent various national stereotypes.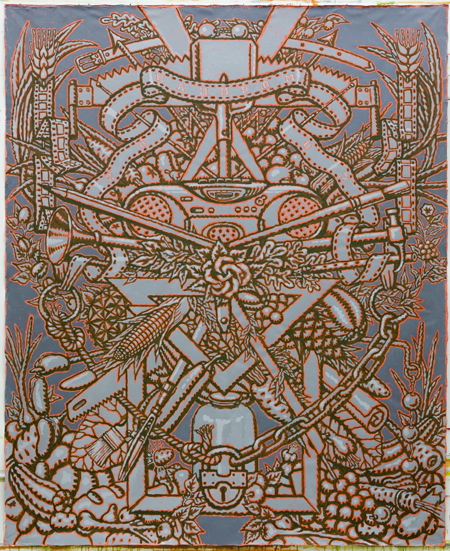 Mykola Маtsenko. An art belongs to the people! Canvas, acrylic, oil. 200х160. Property of author
Two works from the set "Art Belongs To the People", have been specially created for the exhibition and will be displayed at ARSENALE.
Oleksandr Kadnikov is a Simferopol photographer, who combines features of an artist and photo reporter.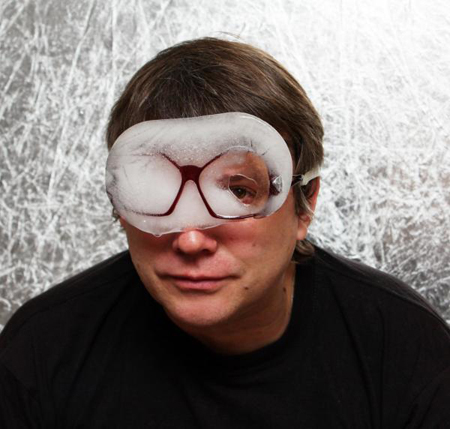 He is an organiser and a participant of more than ninety photo and video projects in Ukraine and abroad (Russia, Germany, Great Britain, Poland, Italy). He is one of the leading photographers of the magazine "NASH", and author of book photos.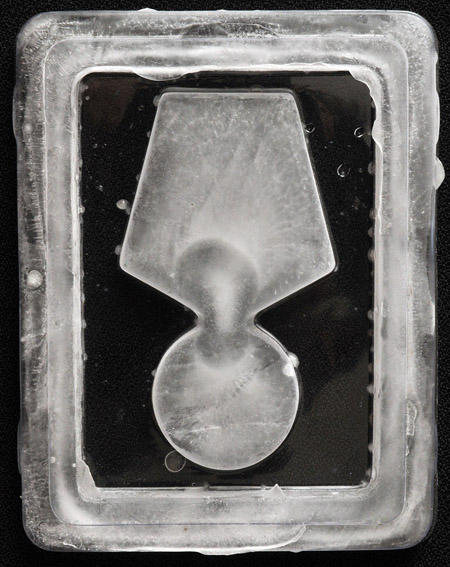 Oleksandr Kadnikov. Heat from series The Rake. 2012. digital print
At ARSENALE, he will present works from the project "Rake", whose core lies in rereleasing our collective past and its artifacts, which actually exist.
Vova Vorotniov is an artist and a graffiti-writer. He lives and works in Kyiv.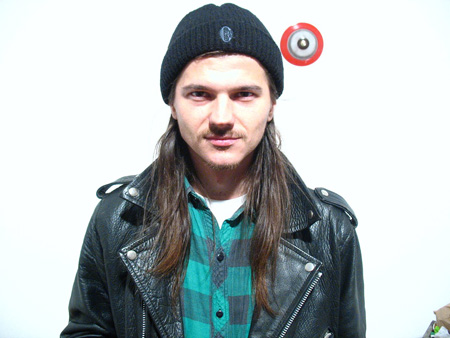 He is famous in youth circles as "The King" of Ukrainian graffiti, he is the oldest, actually active, representative of subculture. Studying at Kyiv-Mohyla Academy he organised the first Ukraine graffiti exhibition.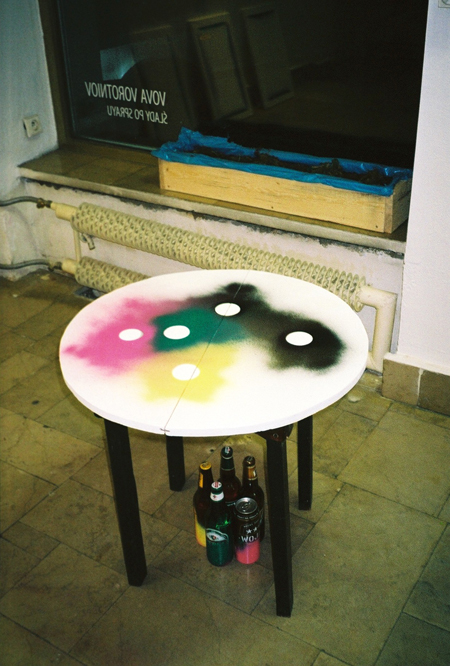 Vova Vorotniov. Traces Of Spray. 2011
Having experience, both in intellectual and street life, the artist came to reflect the graffiti phenomenon, although graffiti language is not the only form of self-expression.
Sergiy Radkevich is a Lviv street-art-artist. He took part in creating the mosaic panel in the Church of the Nativity of the Mother of God (Lviv). In 2010, Radkevych was the organiser and participant of street-art Black Circle Festival in Poninka. He is a laureate of the special prize for young artists at the Pinchuk Art Centre Prize 2011.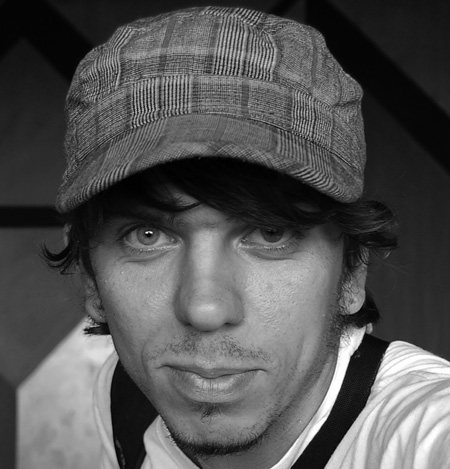 Serhiy Radkevich. Apostol Peter. 2011. Acrylic, arerozol. 500х300. painting, Lviv
Radkevych's creative themes develop from religious iconography. It is interesting to know, that when creating monumental wall paintings of a religious theme, he is assisted by his friend, a confirmed atheist.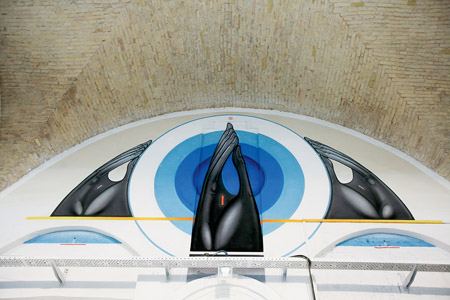 Serhiy Radkevich. 2012. Acrylic, arerozol
Radkevych created several massive wall paintings in the building of Art Arsenal for ARSENALE 2012. They combine religious symbols with geometrical forms.
Mykola Ridnyi is a Kharkiv artist, activist and participant in the SOSka group. He belongs to a young generation of Ukrainian artists.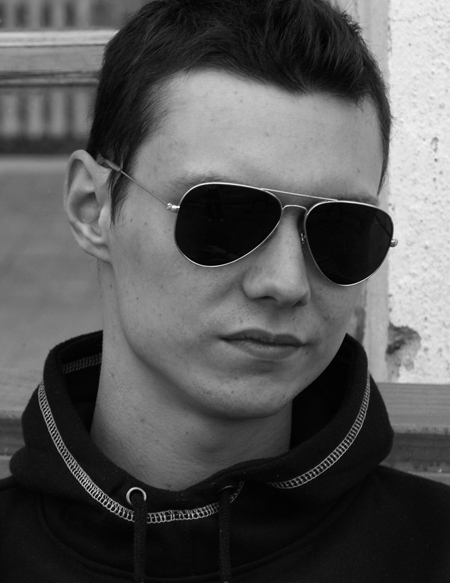 He is a frequent participant in exhibitions both in Ukraine and abroad (Stadtpark gallery, Krems (2006), Studio Guenzani, Milan (2009), Slag Gallery, New York (2010), Santa Fe Art Institute, Santa Fe(2010)) and a nominee for the prize for young painters Pinchuk Art Centre Prize 2011.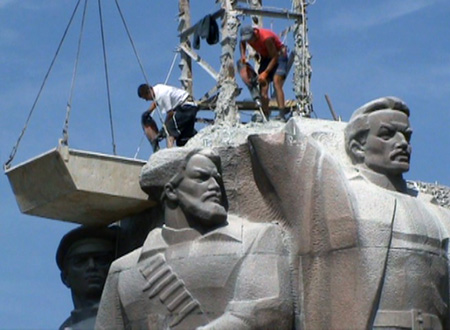 Mykola Ridnyi. Monument. Video, 2:30 mins. 2011
He will present works "Platforms" and "Monument" at ARSENALE 2012. They continue to investigate the questions of human labour devaluation in modern society.
Andriy Sagaidakovsky is a Lviv artist and painter. After Ezhi Onuh presented works of the painter in Warsaw Uyazdovskyi Zamok in 1992, Andriy Sahaydovskyi displayed at various galleries in Ukraine and Europe.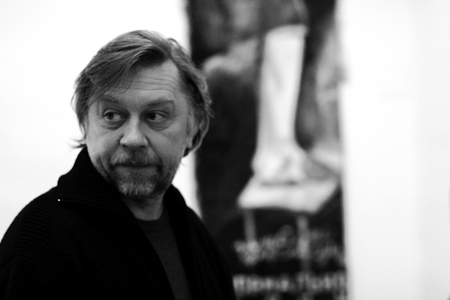 The painter has the life of an unsociable person and his Lviv studio resembles the studio of the British artist Francis Bacon.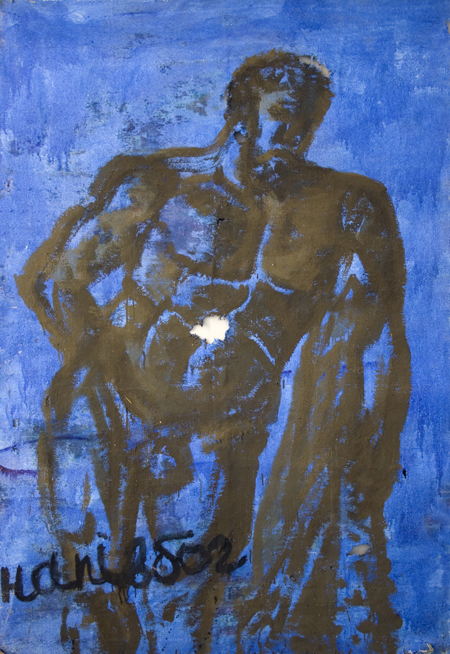 Andriy Sagaidakovsky. Half-god. 2010, rug, oil, 216Х146
The artist is known to Ukrainian visitors for his vast works written on traditional carpets instead of canvases. Some of his older works will be displayed at ARSENALE 2012.
Masha Shubina is a Kyiv artist. She is a laureate of the special prize for young artists of the Pinchuk Art Centre Prize 2009 and a participant in the Pinchuk Art Centre Prize 2011.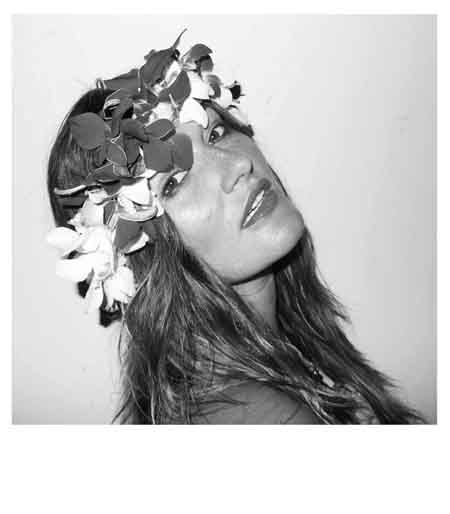 She more often creates self-portraits. The main theme of her creativity is sexuality and mass culture.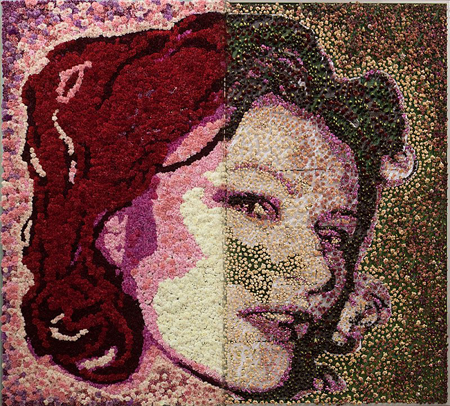 Masha Shubina. The Beauty, which slips away
She will present a new work entitled "The Beauty, which slips away" at ARSENALE 2012.

Asya Bazdyreva