Sasha Gomeniuk: 'The artist has to trust the gallery'
In November contest finalists selected by an international expert commission has chosen MUHi 2017 contest the Main Prize Winner Mykhailo Alekseenko and to Special Prize winners Maria Proshkowska and Oleg Dimov. Art Ukraine, in partnership with Shcherbenko Art Centre, publishes a series of interviews with jurors, in which they talk on working in iconic artistic institutions, cooperation with young Ukrainian and foreign artists, as well as their impression from the process of selecting this year MUHi shortlist. One of them is Sasha Gomeniuk – Associate Director at Hales Gallery (London/New York).
On being an expert in the MUHi contest (Ukraine). On the relationship between local and global in contemporary art structure
It has been a very interesting experience to have to engage with the work of young Ukrainian artists in the recent weeks. I have to confess that, unfortunately, due to the nature of my day-to-day work, I am not too often exposed to it. And I am not a standalone case: even though there are strong practices and fantastic artists in the region, they are often invisible to the art world of the West. Therefore, the question to ask is not whether there are fundamental differences between artists, young and not, in Ukraine and in the West – ultimately, to my opinion, there aren't that many differences as there are good and bad, strong and weak, conceptual and decorative i.e. all sorts of practices everywhere – but rather why these practices are often seemingly invisible and cut out of the overarching international narrative?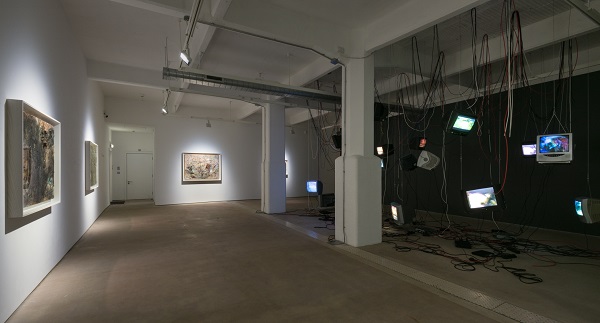 Carolee Schneemann. More Wrong Things, 2017. Hales, London
Courtesy od the Hales Gallery
With notable exceptions, Ukrainian artists are not often well integrated into the larger structure of what we have come to know in the West as "The Art World", a structure that is very West-centric and even if there is an integration of artists from other regions it is often through the filter of Western thought or perspective or education. Unfortunately, the Art World "network" doesn't easily accept anything that doesn't comply with its rules or is outside of its framework of understanding and in a situation where international recognition often comes from this network, being outside of it means being cut out of the conversation and missing out on opportunities. Even though there are efforts to create art-fairs, biennials, festivals etc. in all parts of the world these represent occasional spurs of interest rather than an ongoing, sustained engagement and are often dominated by a few players with active presence in London/New York/Paris/Berlin/etc.
As art is not merely a combination of skill, talent and aesthetic judgment, but also a tool of critical assessment of the surrounding socio-political environment, zeitgeist etc, one of the reasons why we don't not see too many Ukrainian artists in this network, to my opinion, is precisely because many of them, both young and not, engage with the social or the political specific to Ukrainian or Eastern European realities which for the average viewer in the West are outside of their framework of understanding and knowledge. This is not only specific to Ukrainian artists, but rather to artists from all around the world who respond to their unique environment and are not just merely concerned with aesthetics (a concern that has become looked down upon since mid 20th century). For young artists to exist in this environment means to make a choice not merely of an aesthetic nature, but rather a conceptual one – a choice that young artists are often unaware that they need to make and also an unfair one to ask for. In addition, this is topped by the absence of representation by private galleries large enough and with enough power to be able to shift the dominant framework in order for it to be opened up to other realities.
In many ways, it often seems that even though we refer to it as "The Art World", whatever this structure is it is definitely not applicable internationally, but rather comprises of a multiplicity of different "Art Worlds" which exist in parallel to each other and are relatively closed off yet dominated by the Western framework.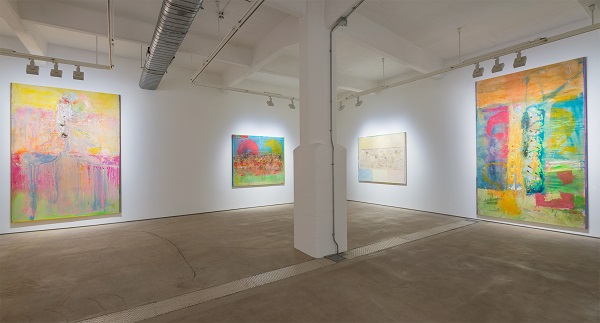 Frank Bowling. Fishes. Wishes in Summertime Blue. Hales Gallery, 2017
Courtesy of the Hales Gallery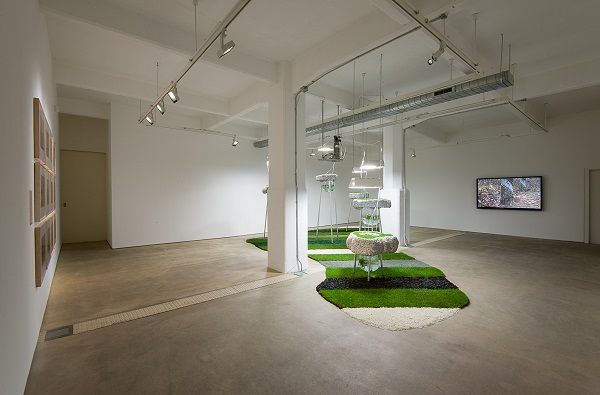 Rachael Champion, Agnes Denes, Rachel Pimm. 2015, Hales Gallery
Courtesy of the Hales Gallery

Of course, as I mentioned, there are exceptions to the rule. However, these exceptions are mainly established practices or recognized artists, many of whom have previously had exposure to or gallery representation in the West. This recognition did not come out of the blue but is rather a result of a long meticulous process.
So where are younger artists left in all of this? It seems to me that it is not fair to ask of the younger generation to try to engage with ideas and concepts that would be accessible and interesting to the western mind/eye. To ask this is to demand a compromise and in artistic practice this there should be no place for compromise. I can only speak from my perspective and from my observations, but it seems to me that one way to go about it is to focus on continuing to develop local structures that would provide support for young art rather than try to enter the dominant framework.
Local galleries, collectors, museums, private and governmental initiatives have in many countries provided the important support that artists need to make unique, uncompromising work. We see this happening in Ukraine and it needs to be encouraged. And yes, this might seem like I am encouraging the same divide that I have been trying to address in this short piece of writing, but I am a firm believer that the mainstream Art World, alongside its initiatives, is also a reactionary structure which does a lot of catching up.
We see this today with the wide spread ongoing reassessment of the careers and contributions of female artists, artists of colour etc - practices that have been outside the main narrative and overlooked for years. I hope that the lesson learned from this – one that it is important to look outside the dominant narrative – will be beneficial to artists working around the world, including Ukraine. Because there really is no fundamental differences in the act and quality of art making in Kyiv, or London or anywhere else. The difference is, merely, in the vantage point.
Trenton Doyle Hancock. I Want to be at the Meeting After the Separation. 2015, Hales Gallery
Courtesy of the Hales Gallery
On working at Hales Gallery (London/New York), holding the position of Associate Director. On principles of cooperation with the artists
Hales has been around for over 25 years and is one of the oldest and long standing contemporary art galleries of its stature in London. The founders started off together with people like Jay Joplin, Sadie Coles and Maureen Payley and the first gallery exhibitions have been with the likes of the Chapman Brothers. So it is really an institution in itself. It has been a very interesting experience to join the gallery at a point when the business wanted to reinvigorate the programme and liven the profile. For the past 5 years we have been focusing on precisely that – we went through a rebrand, opened a gallery space in New York, introduced new artists into the roster, expanded our client outreach globally.
As a director, there are many areas where my attention is required. However I think the most exciting part of the job lies in working on projects that directly impact the profile of the artists we work with. As an art gallery we are the middleman between our artists - the people whose careers we choose to be entrusted with - and the collectors and institutions the relationships with which impact these artists' careers. Working with museums or curators on a solo exhibitions, finding the right work for a specific group show, developing a commission – these are the most exciting and rewarding projects.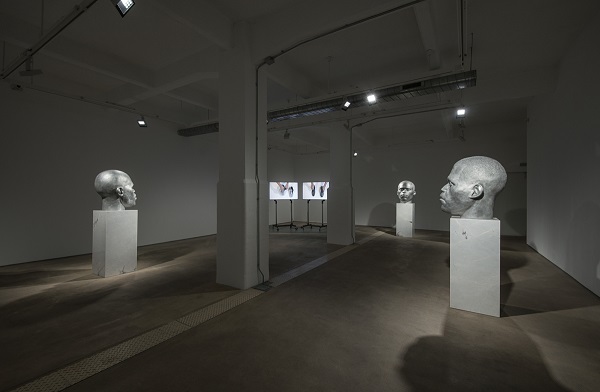 Thomas J Price. Worship. 2016, Hales, London

Courtesy of the Hales Gallery

There are so many galleries in London so it is important to distinguish oneself and find your niche. That is why the exhibition program and focus is so important for galleries - it's not just about showing the artists whose work we believe in or like. It is also about building a broader picture and brand that stands for specific ideas. For Hales, for example, we are known, on one hand, for working with artists who have or have had a strong social or political edge to their work. It might not be apparent right away – but be it painting, or installation, or sculpture - there is always that edge to the work. It can manifest itself in various ways (race/identity - Frank Bowling, Thomas J Price), gender (Carolee Schneemann), class (Stuart Brisley, Basil Beattie) - every artists brings a new dimension to the discussion. At the same time, the underlining current to all of this is the very raw engagement with medium, colour, material - another unifying characteristic for our roster. This focus help us contextualise the practices of the artists we works with, to build their profile. It is also what attracts curators and collectors as they search for specific practices.
I think it is this thoughtful approach that characterises galleries that have managed to thrive and have long standing histories. It's very important for me to be part of an organisation that shares this view.
On working with young artists and the importance of trust and cooperation
In London we are lucky to have access to the amazing local art schools which attract talent from all over the world. Every summer, postgraduate degree shows attract the attention of dealers, curators and collectors alike. This is where one finds the new talent to watch or, even, start a professional relationship with. However it is not just about the galleries approaching artists, it is also about the artist picking the right gallery for them. It's important to keep this in mind because when you start a relationship with an artist you want it to be a success and there is an understanding that it will be a long term commitment. Factors like this determine right away how successful this relationship will be from the get go.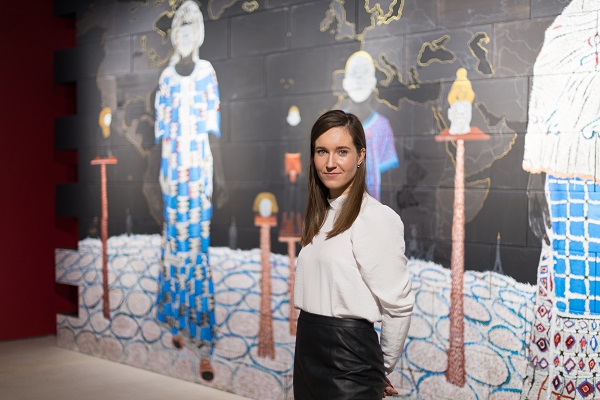 Sasha Gomeniuk
Courtesy of Sasha Gomeniuk

One of the main goals of our programme has been to position the older generation of artists (Brisley, Beattie, Schneemann, Jaramillo etc) alongside the younger generation (Price, Ba, Champion, Doyle Hancock etc). It works both ways as the younger generation gets to be placed in the context of older artists, who many of them see as their inspiration and mentors, while the older generation benefits from being placed in the context of the younger artists, who engage with a similar set of ideas but also provide a fresh perspective. Both sides benefit from this.
Young artists are essential to any gallery as they provide new fresh takes on existing ideas. More often than not when we approach a younger artist it is because we are interested in their practice and also believe that the practice will fit well with the greater picture of our programme. However, one of the most important things in working with younger artists is establishing trust. The artist has to trust the gallery because as gallerists we can provide important advice and guidance, while - and this is very important - respecting the artist's creative integrity. This is why trust is so important because more often than not a relationship with a gallery it is not just about a single exhibition or presentation, it is about building a career.
My advice to any young artist would be to not just to look for gallery representation, but to look for representation by a gallery that can provide the right context for the practice and has the framework to present the work in the right light. And when you find that gallery - work openly, honestly and create a trusting strong relationship with your dealer. It's the best investment into your own success.
* * *
Sasha Gomeniuk has studied Art History, Aesthetics and Contemporary Art Theory at Bard College Berlin (Berlin, Germany) and University of Manchester / Sotheby's Institute of Art (Manchester / London, UK). Since October 2012, Ms Gomeniuk has been part of the team at Hales Gallery (London/New York), holding the position of Associate Director since October 2015. Prior to moving to Germany and later to the UK to pursue her career in the arts, Ms Gomeniuk received a degree in Political Science from the National University of Kyiv Mohyla Academy in her hometown of Kyiv, Ukraine. Reflecting her background in Politics and Art Theory, Ms Gomeniuk's main interests lie in the unique placement of art practice as a vantage point for addressing social and political issues prevalent in contemporary society.