Kiev‒Vilnius based gallery TSEKH presents Ukraine at the Art Fair in Bahrain
Bahrain's second contemporary art fair, Art Bahrain Across Borders (ArtBAB 2017), that solemnly opened on March 22 and will last till 26 March, is held at the Bahrain International Exhibition and Conference Centre under the patronage of Her Royal Highness Princess Sabeeka Bint Ibrahim Al Khalifa. The fair hosts acclaimed artists and galleries from all corners of the world and has been designed to embrace and highlight excellence in the local arts sector, whilst uniting the local and global art communities and providing a stage for learning, engagement and the exchange of ideas.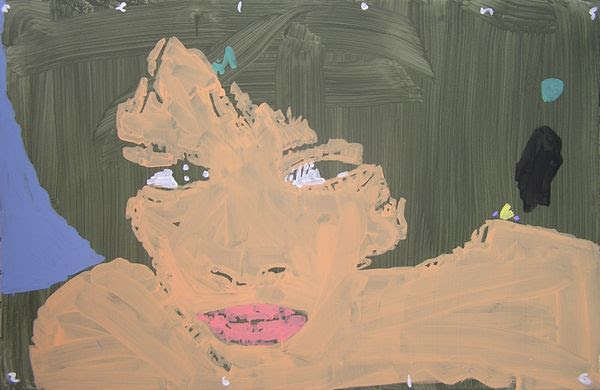 Mykola Bilous
ArtBAB 2017 features 60 participants and 10 galleries from across Europe, the Middle East, Asia, Africa and the USA. Ten galleries exhibiting at the fair, in the dedicated 'Gallery Pavilion' include: leading London gallery 'Maddox Gallery' (UK); Ukraine's biggest art gallery 'Tsekh Gallery' which has expanded into Lithuania with its second space; 'XVA Gallery' (Dubai), one of the Middle East's foremost contemporary art galleries; 'Samara Art Gallery' (India) which will come on board to showcase a variety of Indian artists including work by owner Sonal Ambani; 'Project 88' (India) which has a roster of some of the most exciting artists working in the Indian subcontinent; reputed Syrian 'Samer Kozah' Art Gallery; 'David Risley' (Denmark), a contemporary art gallery representing new and emerging talent as well as established artists; 'Temnikova and Kasela Gallery' (Estonia) which functions as one of the countries few commercial galleries; Bait Muzna Art Gallery (Oman), the first gallery to open up in Oman showcasing contemporary art; and 'Galerie Charradeau' (France) which hosts works such as furniture, graphic works and sculptures from the 1930s and post-war.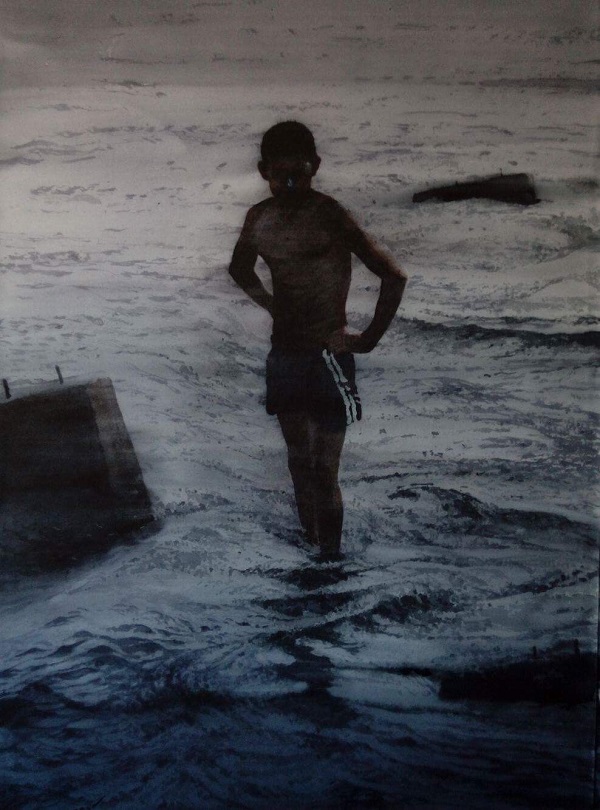 Ievgen Petrov
In addition, a separate pavilion for general entry artists, both established local and reputed international names, is taking up their own exhibition space to display their individual works. These sixteen artists include Bahrainis Balqees Fakhro, Nabeela Al Khayer, Jamal Abdulrahim, Lulwa Bint Abdulaziz Al Khalifa, Faika Al Hassan, Mariam Fakhro, Abbas Al Mosawi, Maryam Nass and Khaled Farhan. The international names include Pamela Arent (USA), Yonas Hailu (Ethiopia), Dorte Tuldar (Denmark), Mazarine Memon (Canada), Bhanu Palam (India), Rouble Nagi (India) and Azelio Corni (Italy).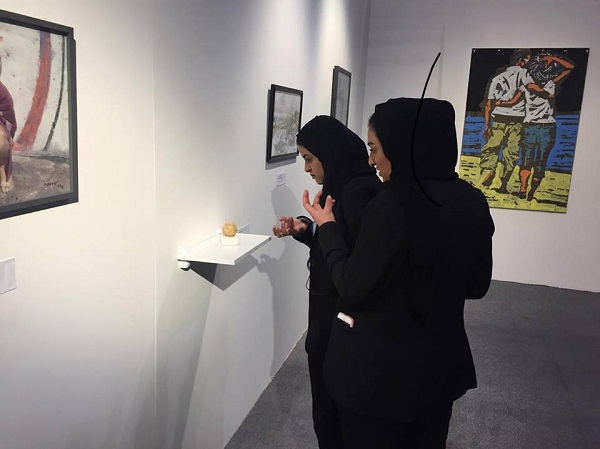 Thirty-six Bahraini participants showcase their work at the 'ArtBAB Pavilion', a section dedicated exclusively to Bahraini artists who are being funded by Tamkeen, the project owners. These artists include: Aysha Al Moayyed, Somaya Abdulghani, Zakeya Zada, Dalal AbdulRahman Al Sindi, Ayman Jaafar, Maryam Al Sindi, Husain Isa Yusef Yaqoob, Maryam Al Hajri, Sahar Ahmadi, Salwa Almoayyed, Saima Jalil, Seema Baqi, Mohamed Taha, Hamed Al Bosta, Dana Al Moaibed, Taiba Faraj, Waseela Marzooq Ahmed, Amani Al Hajeri, Areej Rajab, Ahmed Anan, Karina Al Zu'bi, Sana Al Borshaid, Noora Hasan Al Ghatam, Mohammed Al Mahdi, Sayed Hassan Al Sari, Mona El Rubi, Elias Madan, Ghada Khunji, Abdulkarim Al Orrayed, Rasha Yousif, Aysha Hafuz, Omar Alrashid, Othman Khunji, Ebrahim Khalifa, Mayasa Al Sowaidi and Marwa Bint Rashid Al Khalifa.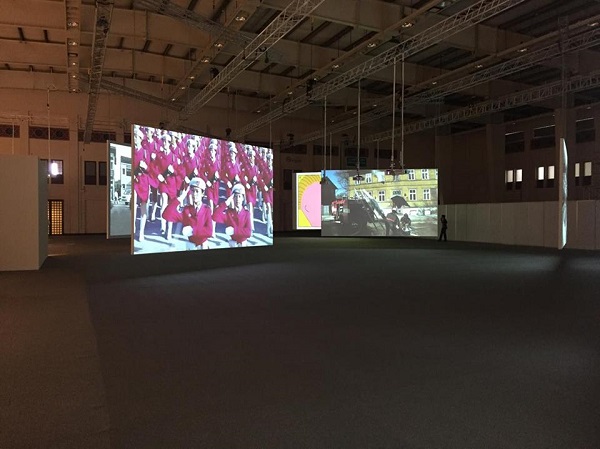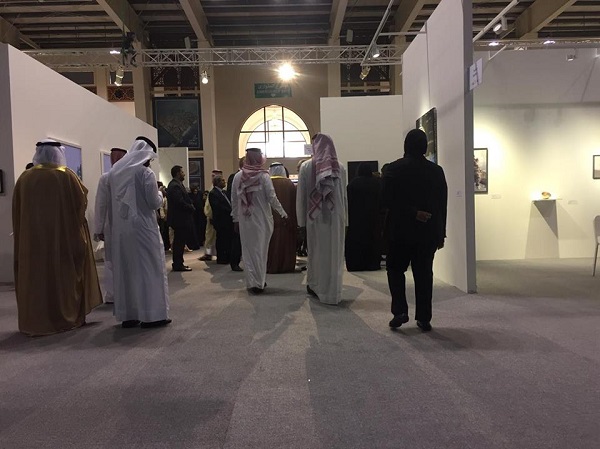 In addition to 60 artists, like a forest of moving imagery, the 'Floating World' installation features thirty-two large scale suspended projections — 6 meters wide — screening video films by internationally renowned artists. The international names include Marcel Dzama (Canada), Cristina Lucas (Spain), John Stezaker (UK), Beat Streuli (Switzerland), Gillian Wearing (UK), Ming Wong (Singapore), Maha Maamoun (Egypt), Flo Kasearu (Estonia), Marko Maetamm (Estonia), Nilbar Gures (Turkey), Ebtisam Abdulaziz (Sharjah), Raqs (India), Cao Fei (China), Neha Chosky (India/USA), Jan Toomik (Estonia), Iv Toshain (Bulgaria), Michel Francois (Belgium), Graham Gussin (UK), Alice Cattaneo (Italy), Dean Kelland (UK), Shi Jong (China), Shimabuku (Japan), Fiona Banner (UK) and Cornelia Parker (UK).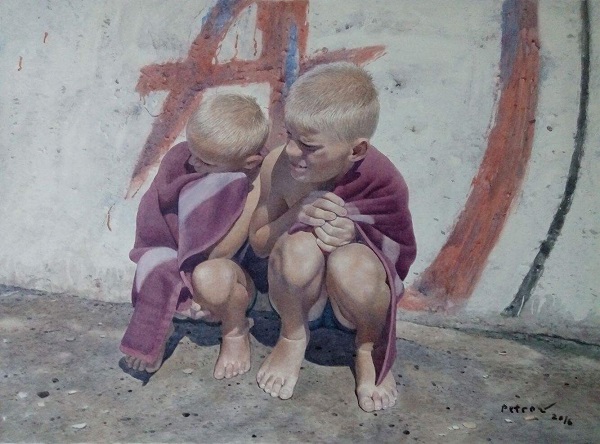 Ievgen Petrov
Jonathan Watkins (Director of the Ikon Gallery, Birmingham and Chairman of artist selection, ArtBAB International Selection Committee) is curating this video exhibition with support from Alistair Hicks (former Senior Curator at Deutsche Bank for nearly twenty years, author of The Global Art Compass (2014) and a member of the ArtBAB International Selection Committee).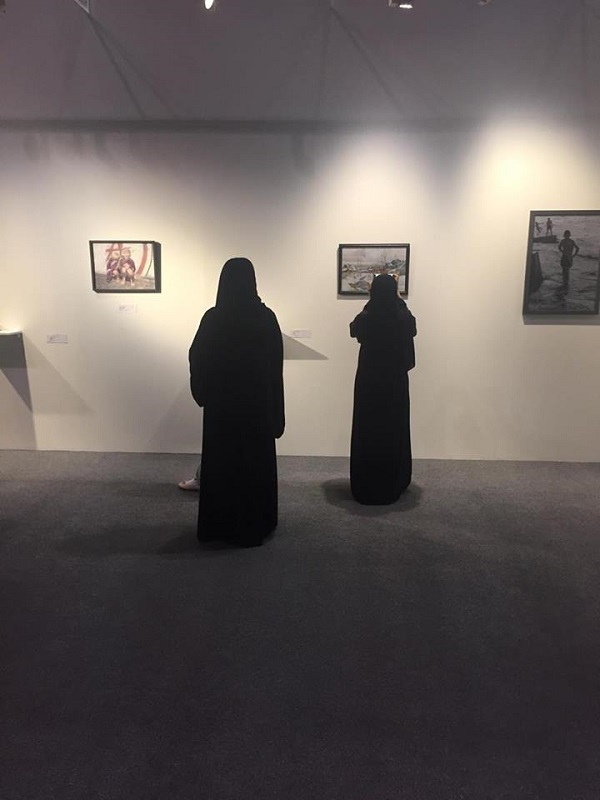 Jonathan Watkins, Chairman of artist selection, ArtBAB International Selection Committee, says:
"The idea for Floating World was inspired by Bahrain, and more specifically by the venue itself. The BIECC is an extraordinary place. Vast in size, with windows and skylights that can be easily covered, it's the perfect environment for large scale video projections. A forest of moving images, we're turning the fair itself into unforgettable artistic experience; an immersive event like no other. It's very exciting."
ArtBAB 2017 is spearheaded by Tamkeen, Bahrain's semi-government arm mandated to drive private sector growth, and will be managed and executed by international art investment and consultancy firm Art Select (a brand of Art and Spice).