Dutch artists to present their video art in IZOLYATSIA
On September 14, at 7 PM, IZOLYATSIA presents a screening of Information Skies, a film by the Dutch team Metahaven – Daniel van der Velden and Vinca Kruk – followed by a Q&A session.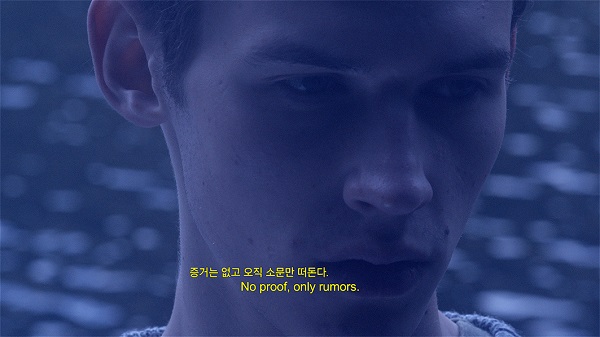 Still from Information Skies
Courtesy IZOLYATSIA

The 24-minute film ponders over the omnipresent notion of digital communication in the post-truth society. Who knows what's true? – the voiceover asks the main question of the film which remarkably corresponds with the main question of the contemporaneity. Playing with reality and fiction, Metahaven manage to create a world of its own, where these two are deeply intertwined and abruptly interrupted by the animation. Meditative, dark and steady visual language of the ˜lm that refers to Andrei Tarkovsky's movies crystalises the feeling of being lost and bewildered amid virtual reality and mass digitalisation of the world.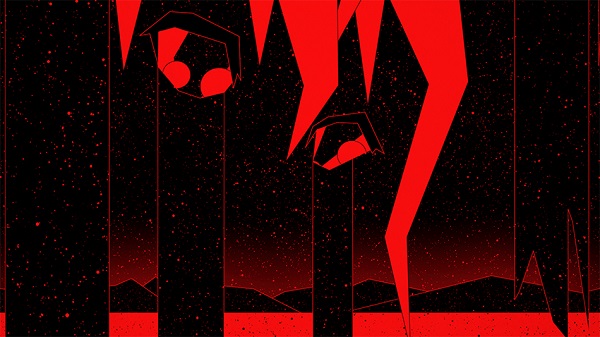 Still from Information Skies
Courtesy IZOLYATSIA

The score for the ˜lm was written by M.E.S.H., also known as James Whipple, the Berlin-based producer and musician.
The screening will be held at the IZONE Creative Community, Naberezhno-Luhova Street 8.
* * *
Founded by Vinca Kruk and Daniel van der Velden, Metahaven works across art, ˜lmmaking, and graphic design. Recent solo presentations include 'Information Skies', Auto Italia, London (2016), 'The Sprawl', YCBA, San Francisco (2015), 'Black Transparency', Future Gallery, Berlin (2014), and 'Islands in the Cloud', MoMA PS1, New York (2013). Recent group exhibitions include 'Fear & Love', Design Museum, London (2016), 'Dream Out Loud', Stedelijk Museum Amsterdam (2016), 'The Eighth Climate (What Does Art Do?)', the 11th Gwangju Biennale (2016), 'All of This Belongs to You', Victoria & Albert Museum, London (2015), 'Private Settings: Art After the Internet', Museum of Modern Art Warsaw (2014), 'Frozen Lakes', Artists Space, New York (2013), and 'Immaterial Labour Isn't Working', Auto Italia, London, (2013). Recent publications include 'Black Transparency' (2015), 'Can Jokes Bring Down Governments?' (2013), and 'Uncorporate Identity' (2010). Music videos by Metahaven include Home (2014), and Interference (2015), both for musician, composer and artist Holly Herndon, as part of an ongoing collaboration. In 2015 and 2016, Metahaven created its ˜rst long documentary, The Sprawl (Propaganda about Propaganda). Its ˜ctional sequel, a short ˜lm titled Information Skies, was shot and edited in 2016, and nominated for the IFFR 2017 Tiger Awards and the European Film Awards for Short Film. Information Skies was exhibited at Sharjah Biennale 2017. Its successor, the short ˜lm Hometown, is shot in Beirut and Kyiv in 2017.
IZOLYATSIA is a cultural platform founded in Donetsk in 2010 and relocated to Kyiv in June 2014 after the military occupation of its premises. The foundation's mission is to inspire positive change in Ukraine by using culture as an instrument. IZOLYATSIA has carried out over forty international projects, supporting socially responsive artists and creative producers in Kyiv, throughout Ukraine, and worldwide, as well as serving as a resource for international curators, scholars, artists and ambassadors. IZOLYATSIA has three intertwined directions of activity: art, education and projects geared at activating Ukraine's creative sector.