An Illustration Studio Decorating Leading Ukrainian Publishing Office
WE BAD Illustration Studio has developed illustrations for decorating the walls of the main entrance to the office of one of the leading Ukrainian publishers —OSNOVY PUBLISHING. Creating this project, the team, known for it's unique style and bold interpretations, intended to show the publishing house's special spirit and character.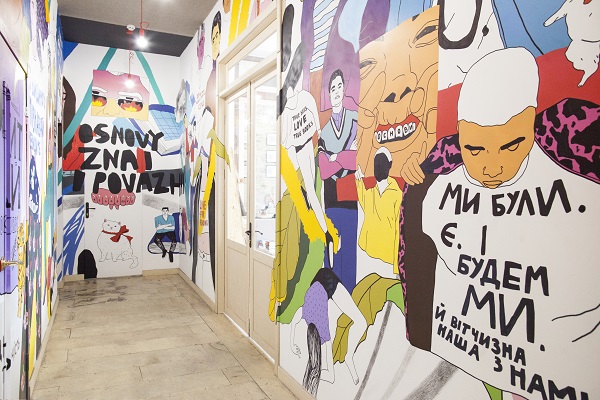 All images — Osnovy Publishing's new striking interior
"We decided to play on the hooligan, in the finest sense of the word, image of the company, which moves with the times, implements brave and bold projects, producing good books," members of the team say.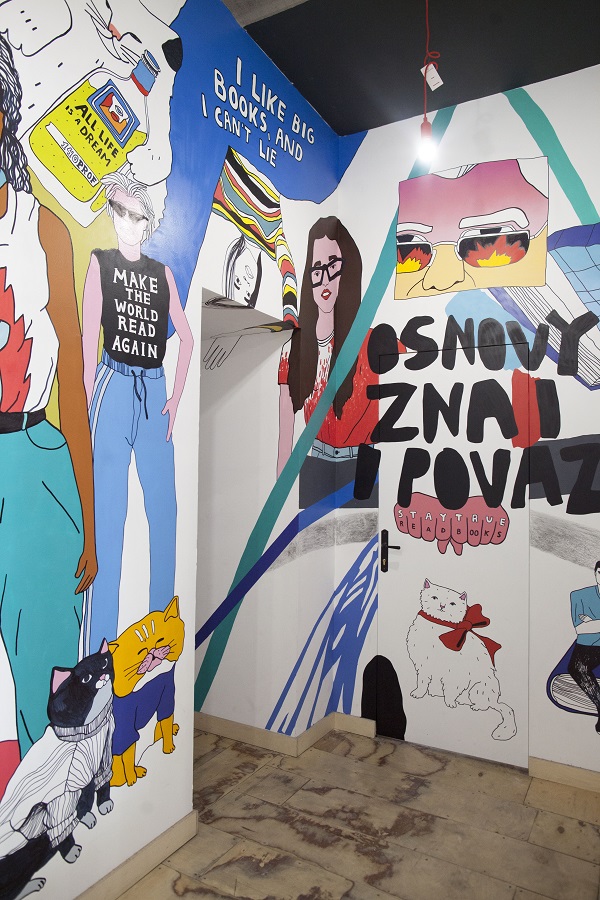 The walls of the office have been filled with bad girls and bad boys, and on their T-shirts the artists placed the quotes of Ukrainian writers, written in different languages to emphasize that classical literature can sound modern and cool.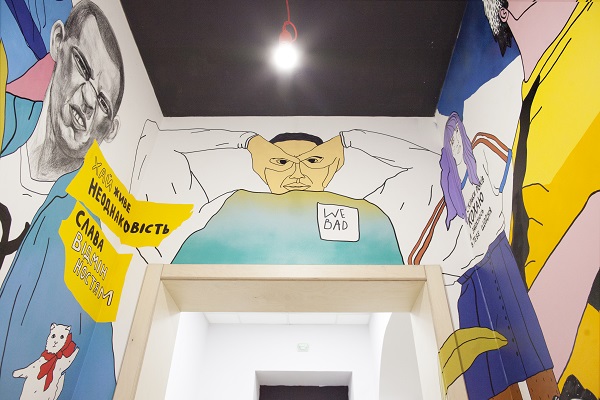 This is not the first joint project of the publishing house and WE BAD Studio. Developing vivid and original illustrations for such notable examples of classical Ukrainian literature as Kaidash's Family (by Ivan Nechui-Levytsky) and The City (by Valerian Pidmohylny) is probably the most remarkable result of their collaboration.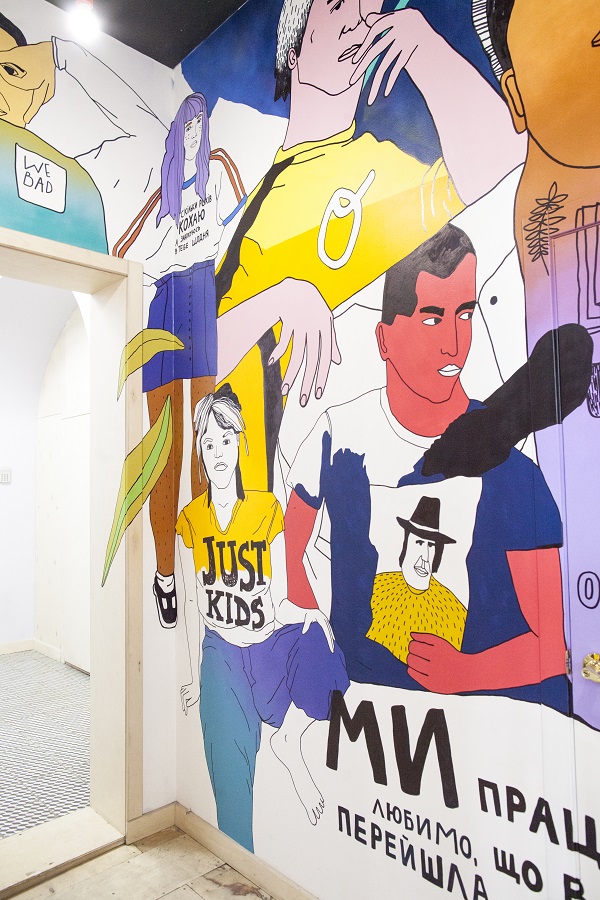 WE BAD — Ukrainian illustration studio, whose members describe themselves as "cool kids playing with experimental communicationin design and illustration. Explorers."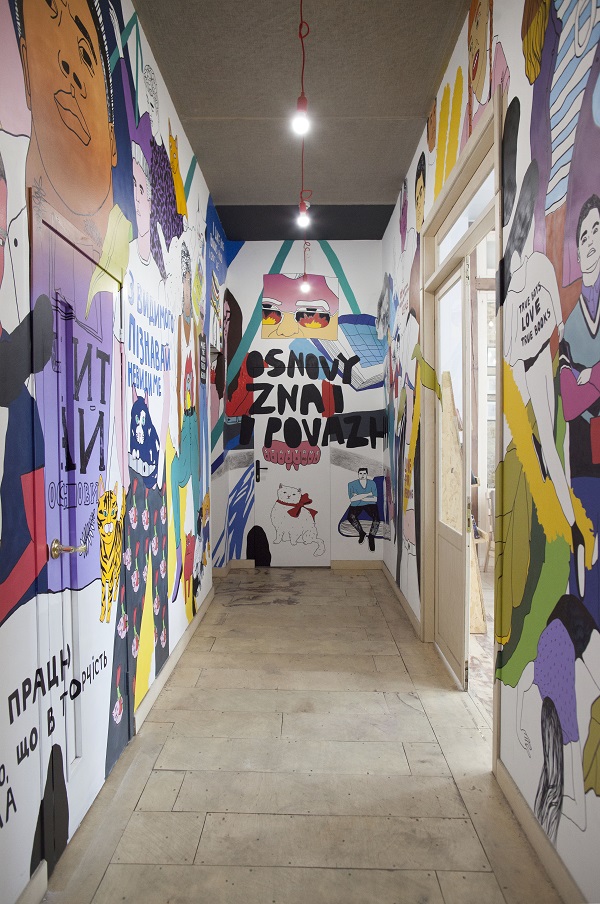 Source: WE BAD