The Ukrainian enameller-miniaturist was awarded in United Kingdom and USA
The original enamel miniature "Even Fish would be singing, if it had a voice" by Volodymyr Vanin was awarded twice at international exhibitions — in the UK and USA.

In the summer of 2016 it was awarded by The Sue Lee Award (with Tudor Rose) at the Annual Exhibition of Hilliard Society of Miniaturists (Wells, United Kingdom). In December 2016 — at the 83rd Annual International Exhibition of Fine Art in Miniature in Washington, D.C., USA.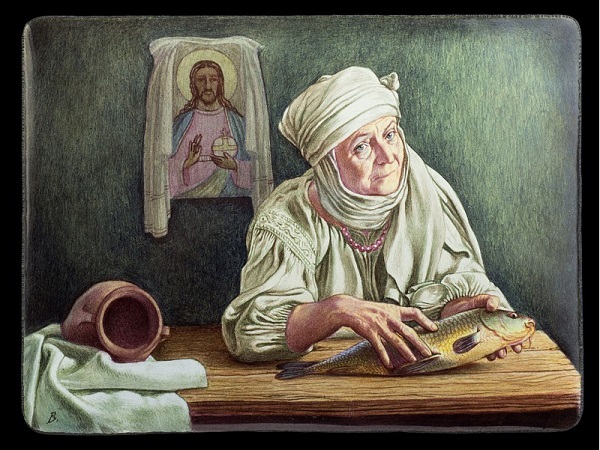 Volodymyr Vanin. "Even Fish would be singing, if it had a voice"

The work (6x8 cm) was titled based on the old Ukrainian saying.

Yulia Gnat, a manager of "s.com.ua — postModern ArtGallery", which represents miniature paintings by Volodymyr Vanin at international exhibitions, describes: "This miniature in some way touches the topics of free choice, freedom of expression, opportunities for its manifestation. This issue, combined with the highest quality of performance, received significant attention from the UK and USA audiences, in view of the current issues in these countries in the period of exhibitions. Audiences also admire that this work represents the historically accurate, authentic traditional costume of Ukrainian women (18th century), which was created for this artwork by the expert — designer Lyudmyla Sivtseva-Klymuk."

Vanin is the Ukrainian enameller-miniaturist, lives and works in Kyiv. He is an associate member of the Royal Society of Miniaturists (London, UK) since November 2016, a member of Miniature Painters, Sculptors and Gravers Society of Washington, D.C. (USA) since February 2017.

Resource: s.com.ua